By Vivienne Russell | 29 August 2012
Annual councillor allowances can vary by up to £15,000 between authorities, the Taxpayers' Alliance revealed today.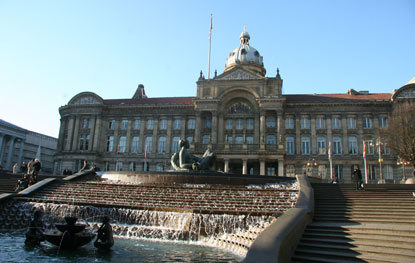 The campaigning group has published an
online database
comparing the basic allowances available in every UK council using data from each of the past two financial years.
In England, metropolitan authorities tended to be most generous. Birmingham City Council paid the highest of any English council at £16,267 per councillor per year in 2011/12, although Manchester City Council was not far behind, offering £15,956. Bradford, Coventry and Kirklees councils all offered annual allowances in excess of £12,000.
London boroughs, however, were more restrained, averaging out at less than £10,000. The top-paying London borough was Croydon with £11,239, while the lowest was Kingston upon Thames at £7,528.
Non-metropolitan districts tended to provide smaller amounts, with the highest at Bolsover District Council (£9,902) and the lowest at South Ribble (£1,500).
English districts recorded the two highest percentage increases in allowances: 28% at Boston Borough Council (from £2,378 in 2010/11 to £3,052 the following year) and 23% at Mid Devon District Council (from £3,654 to £4,500).
Tewkesbury Borough Council had the biggest percentage cut at 19% (from £8,850 to £7,200).
In Scotland, councillors' allowances were uniformly high, with all 32 councils paying more than £16,000 a year. Wales, too, paid comparatively high sums, averaging out at just over £13,000 a year. The lowest paying Welsh council was Cardiff with £11,342, while seven paid the highest level of £13,868.
Commenting on the figures, Matthew Sinclair, director of the Taxpayers' Alliance, said any councillors that had awarded themselves an increase in allowances should 'hang their heads in shame'.
He said: 'They cannot retain the moral authority to make tough decisions on council spending if they believe their own allowances should be immune. Many taxpayers will be surprised at how much the amount paid varies from one council to the next. Why do Manchester councillors each need nearly £16,000 per year when their counterparts in neighbouring Trafford happily carry out their duties for barely £6,000? 
'Local people should be able to see how much cash their councillors are taking in allowances and compare the cost with those at nearby councils. This kind of transparency will allow them to decide for themselves whether they are getting good value for money.'
But the Local Government Association hit back, pointing out that, of the 375 councils in England and Wales, 242 reported no change in allowances, 70 implemented a cut and only 63 introduced an increase. Nationally, the overall average allowance fell by 0.2% over 2010/11, the LGA said.
Peter Fleming, chair of the LGA's improvement board, said: 'Councillors receive financial support for the time they give so that people from all walks of life are able to take part in local politics. Providing financial support ensures that local democracy does not become the preserve of the privileged few who can afford to give their time for free.
'Allowances are a matter for individual local authorities and are decided democratically on the advice of independent remuneration panels. Residents have the opportunity to hold their councillors to account in both the council chamber and at the ballot box if they feel they are not getting value for money.'