By
Vivienne Russell
| 12 July 2012  
Funding cuts are diminishing the public sector's ability to respond to major incidents such as extreme weather or data loss, according to a survey of finance directors.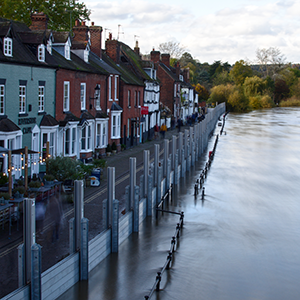 The poll was included in Zurich's annual
Risk and Response
report, published today. The report provided a broad analysis of public sector resilience and highlighted both challenges and opportunities.
Of the 79 finance directors surveyed by CIPFA for Zurich's report, more than half (58%) said budget cuts was challenging their ability to manage a major incident risk. More than two-thirds (68%) said central funding cuts represented the biggest future threat to their ability to respond and recover.
In addition, almost three-quarters (71%) of FDs said depleted reserves will prevent them from being able to recover from major emergencies and more than half (52%) agree that a new market dynamic in the public sector may increase the risk of insolvency.
Commenting on the findings, Andrew Jepp, Zurich's director of public services, told Public Finance there was a debate to be had between central and local government about how risk should be apportioned and the level of resource allocated to help councils respond.
'There is a need for greater dialogue,' he said. 'Whitehall have been quite vociferous in encouraging councils to use up their reserves but a debate needs to be had about what is an appropriate level of reserves.'
The report also criticised public sector chiefs for not thinking strategically about the risks their organisations are facing. Many public sector leaders were confident in their ability to respond effectively to major incidents, but Zurich said they often under-estimated the difficulties involved in managing these risks.
The nature of risk is also changing, with threats coming from climate change, financial pressures and a more diverse supply chain as public services are opened up to new providers. According to Zurich, the top three major incidents facing the public sector are: severe weather, financial crisis and supply chain failure. The insurer added that increasing threats, such as IT security and failure were not being made enough of a priority.
Anne Torry, managing director at Zurich, said: 'Many organisations have had to cut into their core strategic functions, making them more vulnerable to the wide range of major incidents on the horizon. It is therefore essential the public sector, local communities and wider stakeholders adopt a more collaborative long-term approach to contingency and emergency planning. Failing to do so could have damaging repercussions for public services.'
Jepp added that the heavy rainfall that has recently affected much of the UK underlined the need for public sector organisations to prioritise risk management.
'We are definitely seeing a change in the weather patterns and we've got an infrastructure that is still largely Victorian in terms of our sewers and drainage systems,' Jepp told PF.
'We have to plan for these events. There clearly is a requirement for the government to invest in the infrastructure around flood defences, but there is local requirement to ensure communities are geared up.'