By Richard Johnstone | 19 June 2012
 Under-performing civil servants could face the sack under plans set out by the government today to overhaul the skills and culture of Whitehall.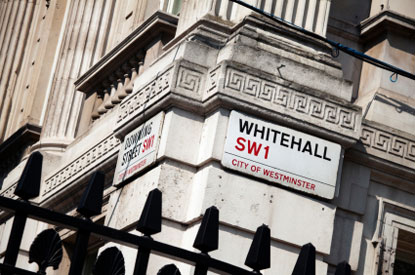 Cabinet Office minister Francis Maude and head of the civil service Sir Bob Kerslake said the Civil Service Reform Plan would bring about a less hierarchical culture and lead to more innovation and accountability.
An audit of civil servants' skills will be conducted to identify gaps and develop approaches to filling them. The plan said there was a particular lack of commissioning, contracting and digital skills in government.
Financial management was also singled out as an area where civil servants needed to be strengthened. 'While finance departments have significantly improved their capabilities, many more civil servants need a higher level of financial knowledge,' the plan stated.

The government also wants to shift to a more open view of policymaking, with policy developed on the basis of the widest possible involvement with external experts and frontline professionals.
According to the plan, the worst performing 10% of senior staff could be let go in a year if they fail to make improvements to their work. A new appraisal system will also be used to identify the best workers, so that top performance can be rewarded.

In addition, central government departments will be asked to carry out a full review of staff terms and conditions to identify any compensation agreements that are not in line with other 'good, modern' employers.
Kerslake said: 'The civil service of the future will be smaller and more unified. It needs a culture which is pacier, more innovative and less focused on hierarchy and process. Civil servants around the country have told us that they want to change and I believe that they will embrace this plan fully.'
Maude added: 'Most civil servants are dedicated and hard-working, but like all organisations the civil service needs to address long-standing weaknesses and build on existing strengths. Taking together, and properly implemented, these actions will deliver real change and are the first stage in a programme of practical actions.'
The First Division Association, the union for senior civil servants, gave the proposals a cautious welcome. But general secretary Jonathan Baume said further consultation and debate was needed, particularly on the 'sensitive and complex issues' surrounding civil servants' relationships with ministers and their accountability to Parliament.
Baume pledged that the FDA would 'engage constructively' with the reform plan but criticised it for failing to recognise civil servants' anger over changes in their pension provision.
'The FDA has argued that a thorough overhaul of the total reward package for the more senior levels of the civil service is required to ensure that the civil service remains an attractive employer in a market where both the wider public sector and the private sector continue to offer often significantly higher levels of reward for comparable jobs,' he said.
The PCS, which represents rank-and-file civil servants, was more scathing. General secretary Mark Serwotka said the plan was 'built on sand'. He said: 'Cutting more than 100,000 jobs and allowing the pursuit of private profit to dictate what we do is entirely incompatible with providing the kind of good quality public services that we all rightly expect and demand.'
But the Institute for Government hailed the plan as 'promising', saying it included the right ingredients for success.
Director Peter Riddell said: 'All depends on the consistency, coherence and energy of implementation. The close involvement of Francis Maude and other senior ministers in its creation along with civil service leaders is a positive sign that the political will exists to push through reforms. David Cameron himself will need to take a public lead here too.'
Additional reporting by Vivienne Russell