By Richard Johnstone | 28 June 2012
Community Budget pilots could expand to include other authorities once current plans are submitted to Whitehall,
Public Finance
has been told.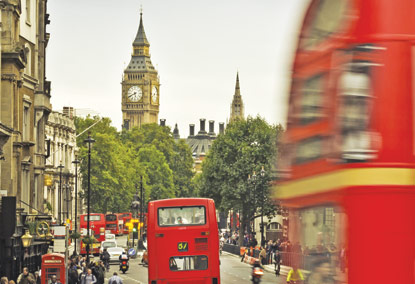 Philippa Roe, the leader of Westminster City Council, one of the three authorities in the tri-borough Community Budget trial, said proposals were now being developed with a further two London authorities to 'streamline' a range of services.
Westminster, Hammersmith & Fulham and Kensington & Chelsea have been sharing a range of services since June 2011, and the three councils were jointly awarded one of the four Community Budget pilots last December.
Roe said the project could now be extended to include both Richmond and Wandsworth councils. She told PF: 'The Community Budget has Richmond and Wandsworth involved as well, five boroughs looking at all the different service costs on a particular topic and planning them together so we don't have overspending.'
There are currently four whole-place Community Budget pilots: the London tri-borough project, Cheshire West and Chester, Greater Manchester and Essex. All four have to submit initial proposals to government by July 11. If approved, these will be developed into full business cases for service reform and submitted for approval in October. Changes to local public spending could then get the go-ahead before the end of the year.
Roe said that the tri-borough's outline business plans will 'justify that we are going to be able to deliver better services'. It will propose reforms to the adoption system and better integration of health and social care.
Other pilot authorities also confirmed to PF that they were on track to submit proposals to government.
Peter Martin, the leader of Essex County Council, said their pilot would focus on four areas of public services: families with complex needs; health and social care; community safety; and economic development.
He said the council would also make a number of changes to working practices to take account of the new arrangements, and there may be a need for further changes.
Although 'there's an awful lot we could be doing now without the government nationally', issues such as the ability of different parts of the public sector to share data 'keep coming up', he added.
'A lot of what we want to do can be done with the powers locally. Other ideas will take a bit more time to develop and will need the co-operation of [central government] departments. There may need to be legislation to change the way we work, but there's a real acceptance about us having to change.'
Cheshire West and Chester confirmed it is working on similar themes to Essex. Teresa Cunningham, communication manager for the scheme, highlighted that the plans would allow for better utilisation of the public sector property estate.
Although this is 'not a new idea', pooled spending allows this to be done 'more completely', she added, and could also introduce a single brand for local services.