By Vivienne Russell | 2 March 2012
Whitehall needs to adopt a more collaborative approach to property management, the National Audit Office said today.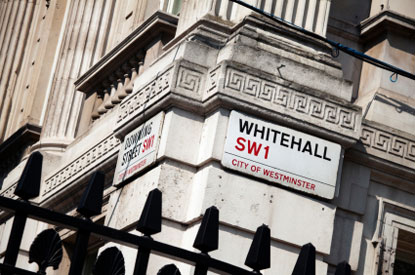 The auditors said central government departments had made 'good progress' on cutting their spending on property. The annual cost of servicing the civil estate fell by an estimated £600m in real terms between April 2004 and March 2010 by a further £212m since then. This was partly due to a freeze on departments acquiring new properties or extending leases without the permission of the Cabinet Office minister.
A Government Property Unit was also established in June 2010 to strengthen central control of the civil estate. But the NAO said the unit had been slow to change the way government property is managed.
It spent its first year planning to transfer property functions to a central body, but this move failed to win support and was subsequently dropped.
Its second approach was to facilitate interdepartmental planning and improve future property co-ordination. But its work had been hamstrung by the weak commercial property market, which made it difficult to surrender leasehold buildings before the leases expired.
As a consequence, the NAO notes: 'The GPU has had to draw up plans that are necessarily opportunistic – since decisions on which properties to retain and which to dispose of are based on what is easy to exit [from] rather than on what best meets government's needs.'
The report adds that if the government achieved average space usage of 10 square metres per person it would release 2.1 million square metres of space, which currently costs £830m to run. To do this would require a 'complex and substantial' reconfiguration of the civil estate and depend on surrendering leases in a difficult market. Auditors estimate £650m of this saving could be achieved by 2020 by not renewing leases.
NAO head Amyas Morse said: 'Further substantial progress will require a step change in the way departments work together, involving an end to their managing their estates in isolation.
'The Government Property Unit needs to work to overcome the barriers preventing departments sharing office space, and help government find ways of using the estate to facilitate wider improvements in how the civil service works.'
Commenting on the findings, Matthew Fell, director for competitive markets, at the CBI, said it was 'staggering' that 2 million square metres could be freed up trhough better collaboration between departments.
'The drive to tackle Britain's budget deficit must not end at departmental boundaries. While some progress on breaking down Whitehall silos has been made, we need to see much more innovative joined-up ways to deliver better value to taxpayers,' he said.