By Richard Johnstone | 13 March 2013
Sales of government property and land have raised more than £1bn since the coalition came to power in May 2010, according to figures released by the Cabinet Office today.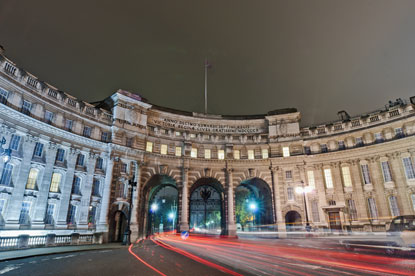 In an update on the government's reforms to the public sector estate, Cabinet Office minister Francis Maude revealed the £1bn mark has been reached with the sale of St Dunstan's House in central London. The building, which was previously used by civil servants from the Ministry of Justice, has now been bought by developer Taylor Wimpey.
The reforms have been led by the Government Property Unit, part of the Cabinet Office's Efficiency and Reform Group, in a plan to rationalise the government's property portfolio and sell unused assets.
Overall, £446m has been raised through selling buildings and land in London and the English Southeast. Sales in Wales have raised more than £209m, and in the Southwest nearly £139m.
Among the high-profile sales, the government has leased London's landmark Admiralty Arch for 99 years to Prime Investors Capital for £60m.
Maude said the reforms meant government had stopped 'paying for property that it just wasn't using'.
He added: 'In the past government took out expensive leases at the taxpayer's expense on new properties even though freehold space was under-used or even empty. Our strategy is to get out of expensive leases and concentrate on the properties we actually own. Since the general election we have slashed wasteful spend on buildings and negotiated great money-making deals.'
Maude also revealed that government departments had left more than 1,000 leasehold and Private Finance Initiative properties in the first six months of the 2012/13 financial year. This has saved £168m, and follows reductions of £91m in 2010/11 and £198m in 2011/12.
This comes after Bruce Mann, the executive director of the Government Property Unit, said last November he hoped to reopen PFI deals due to the 'eye-watering' cost of the buildings.
Maude added 'the next stage' of property rationalisation would be to locate departments and agencies in shared buildings. The workplace transformation programme, which forms part of the Civil Service Reform Plan, will 'build a more modern and unified civil service, able to deliver exceptional public services', he said.
'Now we have reached this milestone, we will push ahead with a new phase of cross-government work to encourage all officials to work more flexibly to reduce our dependency on expensive public sector buildings and save the taxpayer even more.'