By Richard Johnstone | 2 April 2012
Lengthy court cases cause the 'most significant' delays to adoptions, Ofsted has revealed.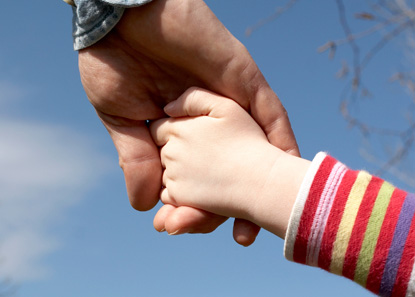 Inspections of nine councils' plans to reduce adoption hold-ups found that it took an average of 14 months to complete cases in court.
The
Right on time
report also found delays were caused by a lack of suitable adopters or weak planning, but these were not as significant as those caused by earlier delays in initiating and concluding care proceedings.
Last month, Prime Minister David Cameron called on councils to speed up adoptions. On average, it takes two years and seven months for children to be  adopted after entering care. 
Cameron also proposed changing the law to allow approved prospective adoptive parents to foster children while courts consider their cases.
The Ofsted report examined the critical points that can cause delay in the 'complex adoption system', tracking 53 cases in detail, and sampling a further 36.
It found many examples of good practice where councils minimised delays. Most of the cases tracked showed a clear commitment to early planning for adoption, at the same time as pursuing rehabilitation with the birth family.
However, a high number of the cases needed repeat assessments of parents or members of the wider family, which had a 'measurable and adverse impact' upon the timely granting of an adoption order. Ofsted found that this added months, or even years, to cases.
Duplicate assessments ordered by the courts 'did not always contribute to a greater understanding of a child's needs or result in differences of recommendations compared with the initial assessment'.
Deputy chief inspector John Goldup said: 'One of the most important things we need to do if more children are to have the chance that they need, when they need it, is to get the court process right.' 
He called for local authorities, the judiciary and the court welfare service Cafcass to work together to quicken the process.
The Association of Directors of Children's Services agreed that the courts had a 'key role' in reducing delay.
President Matt Dunkley said: 'Directors of children's services will be keen to discuss these findings with the judiciary and Cafcass as part of local efforts to increase the speed of decision-making in the courts.'
David Simmonds, chair of the Local Government Association's children and young people board, said: 'Local authorities already have to wade through reams of unnecessary government paperwork before social workers can begin the process of placing a child with a family.'
He added: 'As this report highlights, the heavy legal burden of care proceedings adds further delays.
'The LGA has already called for this bureaucracy to be scrapped and for urgent reform of the family court system. We acknowledge that there is a variation in performance across councils and recognise that at times the system has been risk averse, but we want to work with government to change that and remove barriers that delay decisions.'
Children's minister Tim Loughton said Ofsted had emphasised 'the pressing need for rapid reform of the adoption system'.
He added: 'They cement our view that for too long, children in care have been let down by local authorities and the family justice system. Adoption gives children a better chance in life when there is no safe way to return to their family – that's why it's vital we tackle delays throughout the system.
'Following the Family Justice Review we have committed to speed up the court process so all bar exceptional care cases are dealt with in six months. The government has pledged to bring forward legislation at the earliest opportunity to implement this change.'