By Vivienne Russell | 9 March 2012
Councils must reduce delays in adoption cases, including referring children to the national register after three months, the prime minister announced today.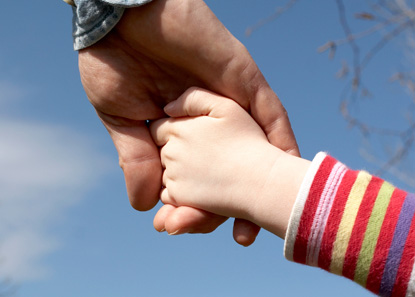 David Cameron also proposed changing the law to allow approved prospective adoptive parents to foster a child while the courts consider the case for adoption.
Ahead of publication next week of the government's Adoption Action Plan, Cameron revealed that speed rather than the 'perfect match' should be the principle underpinning the system.
The prime minister said he had made 'sorting out and speeding up' adoption a priority.
'Young lives are being wasted while the process takes its toll – and the victims are some of the most vulnerable young people in our society. You can't put children's future on hold while the system gets round to dealing with their case,' he said.
'So this government is going to tear down the barriers to stop good, caring potential adoptive parents from giving a home to children who so desperately need one.'
Matt Dunkley, president of the Association of Directors of Children's Services, said many councils were already looking at ways to speed up the process.
'There are innovative solutions in a number of local areas that should be spread more widely and this can be done quickly,' he said.
Dunkley added that he was 'delighted' with the prime minister's acceptance of ADSC's recommendation that children waiting more than three months should be referred to the national register.
He said: 'Increasing the speed of referrals to the national adoption register when there are not suitable families immediately available locally will mean that children don't wait unnecessarily before seeking a family from elsewhere in the country.'
But the Local Government Association called for assurances that the new system would not increase council bureaucracy or place new targets on them.
David Simmonds, chair of the LGA's children and young people board, said: 'There is no simple one-size-fits-all approach to adoption. Social workers must be able to make the best decision for the individual child and should not be deterred from considering all options.'
The government has been pressing for reform of the adoption system for some time. Last month, Education Secretary Michael Gove called for greater use of adoption, noting that rates had fallen by 17% in the past decade.
Ofsted has also toughened up its adoption criteria. Only councils that find homes for children within a year will have their adoption service rated 'outstanding'.