By Richard Johnstone | 23 February 2012
Finance directors' fears are mounting over how their councils will be able to run services effectively and balance their books in the medium term, a CIPFA survey reveals.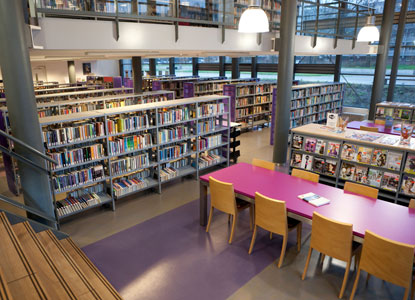 The poll of 134 local authorities, published today, found that more than half (55%) are planning to cut spending by at least 5% in the next financial year.
The survey also highlights growing concerns about authorities' ability to meet their statutory obligations in the next few years. The chief finance officers are more anxious about their councils' ability to provide services and maintain a sound financial position in the medium term than they were 12 months ago.
Around 70% of respondents said they are either 'slightly' or 'much' less confident about the position their councils will be in to provide services in 2013/14 than they were this time last year.
Two-thirds are also 'slightly' or 'much' less confident about what the councils' financial position will be in 2013/14 than they were 12 months ago.
CIPFA chief executive Steve Freer said chief finance officers were 'relatively confident' about managing immediate challenges.
But he added: 'They are much more anxious about the medium-term position (2013/14). As well as focusing on delivery of 2012/13 budgets, it will therefore be essential to devote yet more time and energy to medium-term financial and service planning to develop the strategies for managing through the very difficult challenges which still lie ahead.'
Next year will be the second year of the government's public spending cuts programme, which have hit councils particularly hard. In 2011/12, council spending cuts averaged out at 9.4%.
The CIPFA poll, conducted ahead of councils' 2012/13 budgets being approved, reveals that public libraries, museums and other leisure services are particularly vulnerable to cuts. More than a third of respondents say they are planning to cut these areas by more than 5%.
Just under one-third – 29% – plan to cut adult social services by more than 5%, with a similar percentage also planning cuts of that magnitude to highways and transport spending (32%), and waste and recycling services (30%).
Almost half – 45% – will cut spending on back-office support functions such as finance, human resources and IT by more than 5%. Almost the same amount – 42% – plan to reduce spending on property and other assets.
The highest number of job losses are also expected to come from the back office. Around 10% of councils expect to cut more than 100 staff from back-office functions, and a further 27% expect to lose more than 20 staff. Around 11% of councils also expect to reduce non-managerial frontline staff by more than 100.
Council spending on capital investment and economic development has been most protected from cuts, with no reduction in spending being planned by 45% of authorities. Children's social care services are also being protected from cuts by 44% of authorities.
Only one-third of councils have planned to outsource services to the voluntary sector as part of moves to balance their 2012/13 budgets, and slightly less, 31%, expect to do so to the private sector.
Asked what councils will do to balance their books, 93%, said they are restructuring or reorganising staff and services. Efficiency measures are being introduced by 91% of respondents, and 85% are rationalising property or other assets.
Three-quarters are increasing fees or charges, and two-thirds are planning to share services with other public bodies.
Freer said the survey illustrates 'the difficult choices which councils are making about local service priorities'.
CIPFA's view
This year's CIPFA Local Government Budget Survey, published today, provides a fascinating commentary on how the sector, which has borne some of the deepest cuts, is managing through austerity.
On first viewing, the story is not for the faint-hearted or squeamish. Forty per cent of respondents are likely to set budgets that reflect real-terms reductions in total spending, year on year, in the range 5% to 9.9%. In many cases that must translate to cuts in services
Read more