By Richard Johnstone | 1 March 2012
Around 15% of English local authorities plan to increase their council tax in April despite the offer of government cash to freeze bills, a CIPFA survey shows.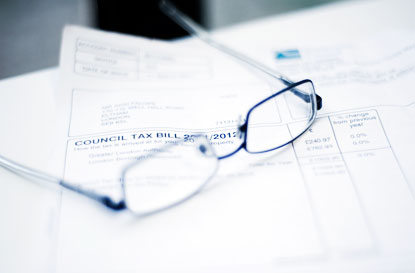 The poll of 306 authorities, published today, finds that almost half of households in England – 43% – will pay more in 2012/13.
Around 8.5% of billing authorities – London boroughs and district, metropolitan and unitary councils – propose to raise their tax, the annual survey finds. Of authorities that don't collect the tax directly, around 7.4% of counties plan to increase their precepts and almost half of police authorities (47.2%).
The Department for Communities and Local Government has earmarked £675m to give councils the equivalent of a 2.5% increase in 2012/13. However, this will be a one-off payment and will not be consolidated in authorities' future allocations from Whitehall, unlike the funding for the current year's tax freeze. This has led to concerns that accepting the offer this year could require higher tax rises in future years.
In January, Local Government Secretary Eric Pickles warned council finance directors that they risk getting involved in politics if they recommended a rise in their areas. Increases above 3.5% will trigger a local referendum under the provisions of the Localism Act.
But 20 of the 239 councils surveyed now propose a hike up to this level when council budgets are confirmed by March 10. None plan an increase above 3.5%.
Two district council respondents – Huntingdonshire and Babergh – propose the maximum increase without a vote, based on payments for a Band D property.
CIPFA policy director Ian Carruthers said: 'Councillors must take council tax decisions based on local priorities, For the most part, councils have responded positively to the government's offer of council tax freeze funding. Where rises are planned none appear likely to trigger a local referendum.'
The poll follows CIPFA's survey last month of chief finance officers. This found that 70% of respondents were either 'slightly less' or 'much less' confident about the position their councils will be in to provide services in 2013/14 than a year ago.
Carruthers added: 'Service and job cuts are likely to continue as councils must balance their budgets. Our recent survey of finance directors' confidence is indicating that there is significant anxiety about the financial years 2013/14.'
Local government minister Grant Shapps today branded the authorities planning an increase 'democracy dodgers' for not increasing the tax above the level that would trigger a local referendum.
Shapps said that the fact none of the authorities 'have dared put the increase to the people… speaks volumes'.
He added: 'This survey confirms that council tax will be frozen again this year for most households, with an average change across England of just a mere 0.3% – which is a significant tax cut in real terms.
'This reduction in local taxes is providing real help to families and pensioners with the cost of living, preventing rises of up to £72 a year on a Band D bill.'
Local Government Association chair Sir Merrick Cockell said that despite big cuts to local government funding, any tax rises were well below inflation.
He added: 'Nine out of ten local authorities are freezing council tax this year with the help of a one-off government grant, but all are working hard to help residents by keeping council tax down.'
Mark Burns-Williamson, chair of the Association of Police Authorities, said authorities faced a 'stark choice' of either increasing the police precept or risking big cuts in the future.

He added: 'These decisions are never taken lightly but public protection is a basic right, not an optional extra. The one-off nature of the government's freeze grant has meant difficult decisions have had to be made to protect the public.'

The survey also found that, on average, authorities in Wales will raise council tax by 2.2%. All seven of the authorities that responded to the survey plan an increase, confirming the conclusion of the Welsh auditor general last year that authorities would do so to fill funding gaps.