By Nick Mann | 11 January 2012
Unison representatives yesterday agreed the main points of the government's offer on public sector pensions, giving the union the go-ahead to continue negotiations.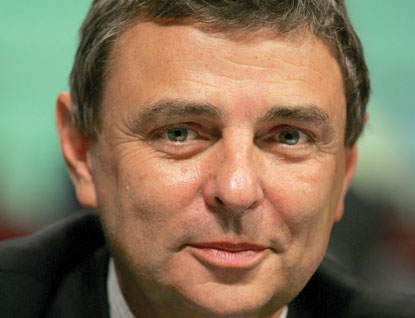 Dave Prentis, Unison's general secretary, said the union had made 'real progress' since the widespread industrial  action over the pension reforms on November 30. But he warned that if negotiations failed, it still had the option of taking further industrial action.
Six service groups were represented in the Unison meeting: local government; community; police and justice; water environment and transport; higher education; and health.
Prentis said the endorsement would pave the way for more in-depth talks with government over the proposals for the local government scheme, which are due to run until April. It also means the NHS scheme negotiations would enter the 'final phase', he added. This ends in late January, after which Unison will take any final offer back to its members in a full ballot.
Prentis added: 'No contribution rises in local government until 2014 will be a real boost for many families that are hard hit by the pay freeze, and struggling to cope. The overwhelming majority of NHS scheme members won't face contribution rate rises in 2012,' he said.
 'We will continue to campaign to secure the best possible deal, which our members will then be consulted on. Should negotiations fail, our industrial action ballot, which remains live, gives us the option to take more strike action.'
The Unison endorsement comes after Unite members yesterday rejected the government's local government reform proposals. Unite also rejected the NHS pensions offer last week.