By Nick Mann | 28 November 2011
Plans to cut £490m from the annual welfare bill by capping Housing Benefit for social housing tenants with spare rooms could end up costing the government money, experts have warned.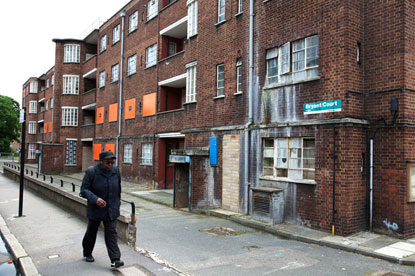 Housing professionals and think-tanks told
Public Finance
that the proposals, included in the Welfare Reform Bill, to restrict 'under-occupying' could push claimants into the private-rented sector, where rents are higher.
According to the Department for Work and Pensions, the proposals will affect 670,000 claimants, cutting their benefits by an average of £13 a week. The department claims that change is necessary to ensure families claiming Housing Benefit live in accommodation suitable to their needs. Families deemed to have one or more spare rooms will be classed as 'under-occupying'.
But Graeme Cooke, visiting fellow at the Institute for Public Policy Research, said the shortage of larger properties in the social rented sector meant the private rented sector would end up 'taking the strain', which would 'increase costs in the long term'.
He told
PF
: 'There are just fewer large social rented properties available, so [families] will have to go into privately rented accommodation, and that's what's happening already.'
Grainia Long, interim chief executive at the Chartered Institute of Housing, echoed this view. She said families would 'have to go to the privately rented sector and then claim Housing Benefit there, which is more expensive, so it still ends up costing the government'.
Kate Webb, policy officer at housing charity Shelter, warned that further problems could be caused if claimants tried to 'absorb' the impact of the benefit cut without moving.
'When the "under occupancy" cut comes in, people will try to absorb the benefit cut for as long as possible, which means they could go into arrears and debt and, if they are evicted, then go into the private sector – probably at the nastier end of it.'
She called on government to reconsider how it planned to define under-occupancy in social rented housing so it applied only to two  or more empty rooms.
However, Max Wind-Cowie, head of the progressive conservatism project at think-tank Demos, told
PF
it was 'immoral' for families to be under-occupying social rented housing in light of the high demand for homes.
'We have a situation where people want more space but are blocking more young families from access to social housing. The reality is it is immoral to be using that stock so ineffectively,' he said.
A DWP spokeswoman said that those affected by the change were likely to remain in social housing.
Most tenants put a high value on social sector housing, she said. 'If [affected claimants] do move, it is likely to be within the social sector.'