By Richard Johnstone | 24 November 2011
The government is likely to fail in its attempt to freeze the council tax across England for a second year after local authorities revealed concerns about the proposal.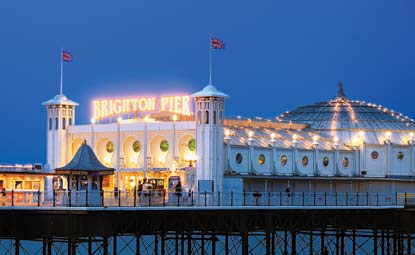 One authority has already confirmed that it plans to raise the tax, despite last month's offer from Local Government Secretary Eric Pickles for councils to share £805m to agree a freeze from next April. Councils across the country say that, unlike the money for this year's freeze, the cash to avoid increases in 2012/13 will not be locked into town halls' baseline funding in future settlements from Whitehall.
The £805m one-off funding is equivalent to a 2.5% increase in council tax, and accepting it would lead to a corresponding budget shortfall in 2013/14,
Public Finance
has been told.
Brighton & Hove City Council is the first authority to confirm that it will turn down the government's grant, of more than £3m, to instead raise tax by 3.5%.
Warning that any freeze would require more savings the following year, Cabinet member for finance Jason Kitcat said the grant was a 'short-term gimmick'.
Another council cautioned that to accept the deal could be storing up problems. The leader of Leeds City Council, Keith Wakefield, stressed that a decision to accept the council's projected £6.7m grant could leave him with no choice but to raise tax in the future.
He said: 'In the first year we froze council tax, we were provided with 2.5% compensation to cover the loss of future revenue caused by keeping tax static.
'However, this time the government will not be providing any compensation for future loss of revenue, which will create a funding shortfall in 2013/14. That means if we needed to raise council tax by 2.5% in 2013/14, we would actually have to introduce a 5% increase.'
The Local Government Association has also warned its members to be sure they can handle a cut in their finances from April 2013 before signing up. LGA chair Sir Merrick Cockell has urged councils to 'ensure that they are able to manage any future financial consequences'.
One local authority source told
PF
that 'a few' shire county authorities could reject the offer.
Hugh Grover, director of fair funding and performance at London Councils, also said that he expected some London boroughs to turn it down. 'They will be thinking through what their best option is. I would think that most councils will apply the freeze, but they will have to put more thought into it.
'Part of this will be thinking about how they could deal with [explaining] an increase in council tax payments, in light of not going for a freeze. I would expect most to take it, but not necessarily 100%.'
Grover also highlighted the imminent introduction of council tax referendums.  Following the recent passage of the Localism Act, the government is set to determine a 'principle' maximum threshold for an authority's council tax increase from April 2013. Any increase above this will have to be put to a referendum. This will act as an effective 'tax cap', in part due to the increased costs of holding such votes, said Grover, and 2012/13 represents the last chance to build in revenue before the requirement for a vote.
He added: 'You need, as a council, to think about what implications a two-year freeze has on your financial plan.'
Such a concern is shared by CIPFA, which has warned the referendums might 'simply lead to an increased burden and costs to councils, which will be passed on to taxpayers'.
Local government finance expert Tony Travers said that he was not surprised that some town halls were considering not taking the deal. But, he added: 'I would be surprised if it happened in a significant number. Councils are used to a world of cuts, and grants instead of tax rises. I think most will accept it, but not like it.'
A DCLG spokesman said that the freeze was 'about helping households in tough times'.
Essex County Council, which, according to the Department for Communities and Local Government, is projected to receive the highest freeze grant at £14.5m, is among those yet to decide whether to accept.
Birmingham and Wolverhampton city councils, Kent County Council and Kirklees Metropolitan District Council have told PF that they plan to agree the deal.