By Vivienne Russell | 31 October 2011
Public sector job opportunities have picked up slightly according to the latest vacancy survey.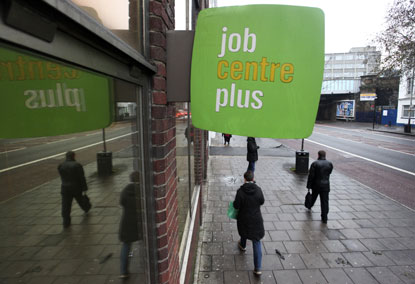 They still lag significantly behind those in other sectors, such as IT, insurance, retail, transport and logistics, which are all performing above a baseline level of 100 recorded in December 2009. Demand for qualified accountants has also risen considerably, standing at 142, up from 133 in October, according to the Reed Job Index, published today.
The index for public sector jobs hit 66 in October, compared with 57 in September and 54 in August.  
Martin Warnes, managing director of reed.co.uk, said: 'Demand for new staff across the public sector is undeniably still low compared to a couple of years ago, but it is encouraging to see that it has risen 9% month on month. 
'Coupled with the news that demand for accountants – and especially fully qualified accountants, including CIPFA qualifieds – is up across the board, this news does look promising.  Without a doubt it is still a difficult public sector job market, but prospects are modestly improving for accountants looking for a new job.'
However, other public service areas also recorded significant declines. In education, demand has fallen to 90, while in health it is 81 and in social care has slumped to 77. By comparison, the charitable and voluntary sector is performing strongly, having risen to 166.
A regional breakdown of the index showed job opportunities were strongest in the West Midlands and East Anglia and weakest in the Northwest, Wales and Northern Ireland.