By Richard Johnstone | 30 September 2011
Local Government Secretary Eric Pickles today announced a £250m fund to encourage local authorities to reinstate or continue weekly bin collections.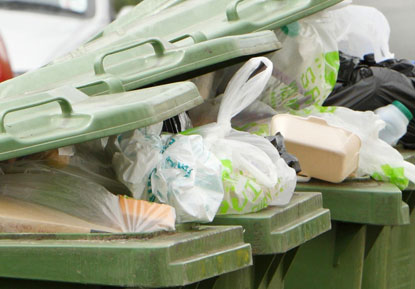 From next April, the Weekly Collections Support Scheme will give cash to English councils that guarantee weekly collections for at least five years and pledge to improve recycling rates.
The government's Waste Policy Review, published by the Department for Environment, Food and Rural Affairs in June, stopped short of ordering councils to go back to weekly collections, instead favouring a locally determined approach. This was seen as a blow to Pickles, who has championed weekly collections.
Announcing the funding today, ahead of next week's Conservative Party conference, Pickles said it would help to reverse the policy of the previous government to move to less frequent collections.
He added: 'A frequent service is a good service. Weekly collections were the norm for much of the last century. Most people still want their bin collected weekly.
'Local residents paying an average of £120 a month in council tax on a Band D home, surely it is reasonable to expect the lorry to turn up once every seven days?'
The Local Government Association said that the funding would be 'useful if financial considerations were holding [councils] back from operating a weekly collection'.
LGA chair Sir Merrick Cockell said: 'People want reliable, efficient bin collection which makes it easy to recycle. That can be achieved in different ways and councils have to find a system that works well for residents in their area.
'We know this local approach is working because it is the most popular service provided by councils, with 84% of residents saying they are satisfied with their bin collection.'

But Simon Parker, director of the New Local Government Network think‑tank, said: 'The government's crusade for weekly bin collections is starting to look a little eccentric.
'The £250m of new money announced today is the equivalent of a year's worth of residential or nursing care for 9,335 elderly people. With social care costs going through the roof, most councils would prefer that the DCLG's money had been spent on looking after the vulnerable, rather than on providing extra waste collections which many residents are prepared to do without.'