By Richard Johnstone | 29 September 2011
Senior Audit Commission staff have formally launched a mutual company to bid for local authority audit contracts.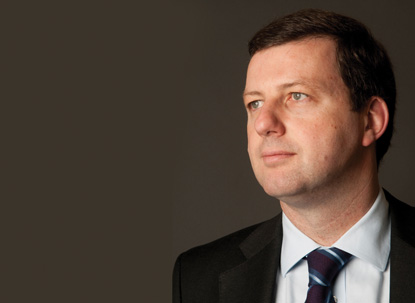 The DA Partnership – the initials refer to the commission's district audit predecessor – will be majority owned by staff but international accountancy firm Mazars will also take a share.
Announcing the details today, Gareth Davies, the commission's head of the audit practice, said the firm will seek a share of the £89.4m of the contracts that are out to tender for 2012/13. It will begin trading formally should it win any contracts.
Proposals for an employee-owned company have been the subject of speculation since the government's decision to abolish the commission last August and outsource its in-house audit work. The plan has been backed by MPs and staff members.
Speaking to
Public Finance
at the launch of the partnership, Davies said he would hope to win as many contracts as he could. Bidders can win a maximum of four of the ten contracts.
Audit practice staff will be transferred to the winning bidders.
Davies, who is on a leave of absence from the commission, said: 'We can create a vibrant new employee-owned firm to offer high-quality audit and advisory services across the public sector.'
He said that an entirely new company would have difficulty winning contracts, which is why a partnership had been entered into. The firm would pair the public audit expertise of the commission with Mazars' experience in financial services.
Mazars is providing office space and financing for the bid team, which also includes Gill Eastwood, who is on leave of absence from her role as director of audit at the commission.
Any staff transferred following contract wins in October next year will be eligible for dividends on a similar basis to that given to John Lewis workers, with employee shareholdings kept in a trust.
Davies said that the company would put together 'competitive bids', but that it still needed to 'get into the detail' of how many contracts it would bid for.
Under the plans for the outsourcing of work, ten lots will be grouped in four English regions. Each bidding firm will only be able to win one contract in each region.
Asked if there was a fear that bigger firms could crowd out the new venture, Davies said 'that comes down to the bids'. He said DA Partnership would submit 'sustainable' bids.
The contracts, which have been given indicative values, based on the proposed fee scales for 2012/13, are:
Northern region
North West £12.5m
North East and North Yorkshire £5m
Humberside and Yorkshire £6.9m
Central region
West Midlands £8.9m
East Midlands £7.8m
Eastern £8.6m

London region
London (North) £8.4m
London (South), Surrey and Kent £11.7m

Southern region
South East £11.4m
South West £8.2m