By Lucy Phillips | 3 June 2011
Audit staff at the Audit Commission are poised to launch a joint business venture and bid for work against other private firms, Public Finance has learnt.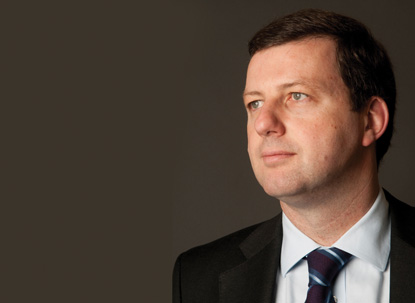 This follows yesterday's letter from the government to councils outlining ministers' intention to outsource the watchdog's in-house audit work from 2012/13. Gareth Davies, managing director of the commission's audit practice, told Public Finance: 'If ministers confirm the outsourcing route, the staff of the commission's in-house audit practice intend to submit a bid for the work on offer, probably as a joint venture with majority employee ownership.
'They aim to offer a distinctive and competitive choice to local public bodies.'
Davies was appointed by the commission to oversee its bid to establish an employee-owned mutual from the audit practice following the watchdog's disbandment in 2012. Ministers at the Department for Communities and Local Government have yet to announce their decision on his proposals.
Some commentators have suggested the timetable for outsourcing all audits set out in the June 2 letter might be too ambitious. But Audit Commission chief executive Eugene Sullivan said: 'We have worked with DCLG on the outsourcing timetable and we believe that finalising appointments by September 1 2012 at the latest is achievable.'
Currently 70% of local government audit is carried out by the 900 strong in-house audit practice. The other 30% is contracted out to three out of the Big Four accountancy firms (PricewaterhouseCoopers, KPMG and Deloitte) and other mid-tier players such as Grant Thornton and PKF.
Sarah Isted, government and public sector partner at PwC, told PF the firm had the 'skills and expertise' in place to pick up the work. Whether the firm needed to 'resource up' or not would depend on the scale of work out to tender, she said.
Isted added that an employee spin-off from the Audit Commission would not be considered a 'new player' in the market because they already competed against firms for audits.  
She also disputed claims that audit fees would go up following the commission's abolition, saying the evidence from the NHS foundation trust audit market 'points the other way'. The level of fees would depend on the scope of audits, which the government is currently consulting on, she said. 'Within the consultation paper there's various options for the scope of the audit and that will drive fees. Where there has been outsourcing in the past, fees have tended to reduce.'
Mike McDonagh, a partner at KPMG, described the government's letter as a 'positive development', saying: 'There is now more clarity around the timescale for the outsourcing of the Audit Commission's work. I would expect local authorities to welcome the greater certainty this brings. 
 'The transition will take many authorities into new territory, bringing both challenges and opportunities, so the longer they have to plan for the change the better.'