By Richard Johnstone | 23 August 2011


Councils have called for the government to speed up the introduction of new powers that will allow local authorities to charge fees to utility companies who dig up roads.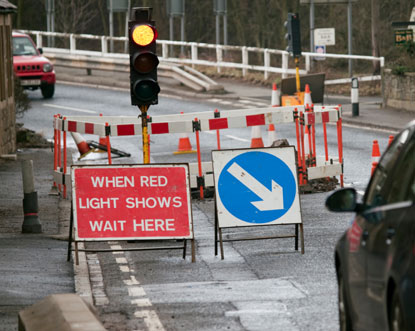 Transport Secretary Philip Hammond has announced a consultation into plans for a 'lane rental' scheme, whereby councils would be able to charge utility companies to dig up the busiest roads during peak times. Companies would be able to avoid the charges by carrying out works during quieter periods or, if appropriate, at night.
Putting the cost to the economy of road works‑related congestion at £4bn a year, Hammond said the proposals would incentivise utility companies 'to carry out their works at times when they will cause the minimum disruption to the travelling public'.
However, in order to gather evidence on the effectiveness of lane rentals, the Department for Transport proposed yesterday that schemes should initially be used in one urban and one non-metropolitan area on a trial basisf. Beyond that, any council wishing to put in place a lane rental scheme would need to gain approval from the DfT.
Shona Johnstone, vice chair of the Local Government Association's economy and transport programme board, said that these trials were unnecessary.
She said: 'This is a good idea so let's just get on with it. Requiring each scheme to be approved by Whitehall civil servants, potentially hundreds of miles away from the areas in question, smacks of needless red tape. Councils know the pressures of their local roads, there's no need for this extra bureaucracy.'
The consultation says that the lane rental charges must be avoidable and proportionate to the costs of congestion. Councils are being encouraged to come forward with lane rental schemes that fit the needs of their local area, subject to a proposed maximum charge of £2,500 per day.
Any revenue raised from lane rental will be used by councils to fund measures that could help to reduce future road works disruption. These could include infrastructure improvements or research into how to improve the management of works.
Johnstone also called for councils to be given additional powers, including the ability to take a bond from utility companies, so that if the roads are not repaired to a good enough standard then the councils can re-coup the cost of further maintenance, which has been put at £70m.
The National Joint Utilities Group, which represents both the utility companies and contractors who undertake the maintenance, said that it welcomed the launch of the consultation.
Chief executive Les Guest said there was support for the aim 'to reduce the unfortunate disruption sometimes caused by works'.
He added: 'However, NJUG believes that for any lane rental scheme to be truly effective it must only be targeted at the busiest streets in England, charges must be avoidable for example if utilities choose to work out of hours, and they must apply equally to local authorities' own works, which after all account for half of all works carried out.'