By Lucy Phillips | 19 July 2011
Councils will be able to retain their business rate income and borrow against future growth from 2013/14, Communities Secretary Eric Pickles has announced.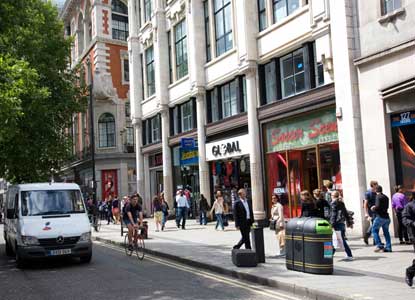 Outlining the coalition's most significant reforms to local government finance to date, Pickles said every council would be given a baseline funding level, calculated on next year's formula grant allocations and a system of top-ups and tariffs according to business rate income. This will establish a 'fair starting point', he said.
From 2013/14 the top-ups and tariffs would be fixed and councils would be allowed to retain business rate growth above and beyond this. 
But government will also be allowed to 'reset' the top-ups and tariffs when it chooses. It will also introduce a 'safety net' levy on disproportionate gain to help manage unforeseen falls in a council's business rate income.  
Legislation for the changes will be set out later this year in a Bill that will also include new Tax Increment Financing powers for councils.
But ministers said there would be no changes to the way businesses pay the tax, which businesses are eligible for discount or the way it is set nationally. Billing authorities would still bill and collect business rates, but instead of contributing all the income into the central pool and receiving formula grant, they would retain some locally.
The government's plans were laid before Parliament last night, following the consultation of the first stage of the Local Government Resource Review.
Pickles said: 'Our proposals to repatriate business rate incomeare balanced, fair and equitable – creating self-sufficiency, the right incentives for all areas to grow and protecting the most vulnerable places. This is what councils want and precisely what we mean by localism.
'It will be much more straightforward, by letting councils keep the products of enterprise, we will end their disparaging dependence on government handouts, finally start rewarding economic growth and support local firms and new jobs.
'The top-up and tariff measures will safeguard those places that have relied on grant by making sure successful areas share a slice of their income – from the offset, no area will see less funding than they would have got under the old grant system.
'Central redistribution weakened local accountability, gave councils no reason to promote business growth and meant local funding was dictated by bureaucratic formula not local need.'