By Richard Johnstone | 17 June 2011
Scrapping the housing revenue account will over time give English councils control of more than £50bn in rental income to use for new homes and other capital investments, according to research published today.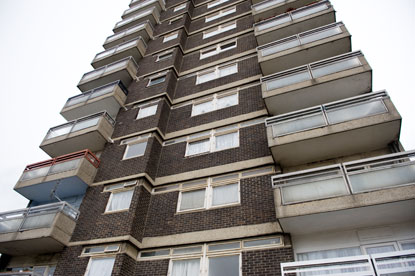 Under the HRA, the £7bn income from council rents is paid to central government and around £5bn redistributed among local authorities. The rest is used to meet the cost of the £21bn of council housing debt.
But from next April, under plans in the Localism Bill, local authorities will be able to keep their own rental income. In return they will take on a share of the £21bn housing debt as part of a 30-year business plan.
Outlining the reforms last October, Housing minister Grant Shapps said that no council would take on a level of debt that was not sustainable for the long term.
 A report published today by accountants PricewaterhouseCoopers and the Smith Institute think-tank found that if rent were to increase by just 0.5% above inflation, as projected by the government, councils could be in surplus by £54bn over 30 years – £25bn in today's money.
The reforms would be 'beneficial for councils, their tenants, and their communities', it concludes.
PwC head of housing Richard Parker said the report 'sought to identify the full potential of the reforms', and called for councils to develop 'medium to long-term business plans that are influenced by investment need' for the surplus cash.
'In practice, councils will need to take a prudent view of their ability to increase rent levels and manage their costs before they are in a position to identify the investment resources that will be available to them.'
According to the report, London will have the biggest 30-year surplus at more than £15bn, followed by the southeast of England with more than £7bn.
However, Parker said that there was a possibility that rent increases might be lower than projected, thereby decreasing the surplus available for investment. 'Faced with this risk, our work has indicated that some councils are reluctant to plan for the long term.

Others, however, recognise the clear choice that exists between lower rents and higher investment. The point is that councils now have decisions to make and will need to develop strategic investment plans that reflect these.'
Paul Hackett, director of the Smith Institute, added: 'HRA reform signals a new era for council housing. The government and councils must work together to ensure that the new self-financing regime offers long term opportunities to invest in refurbishment and new affordable homes.'