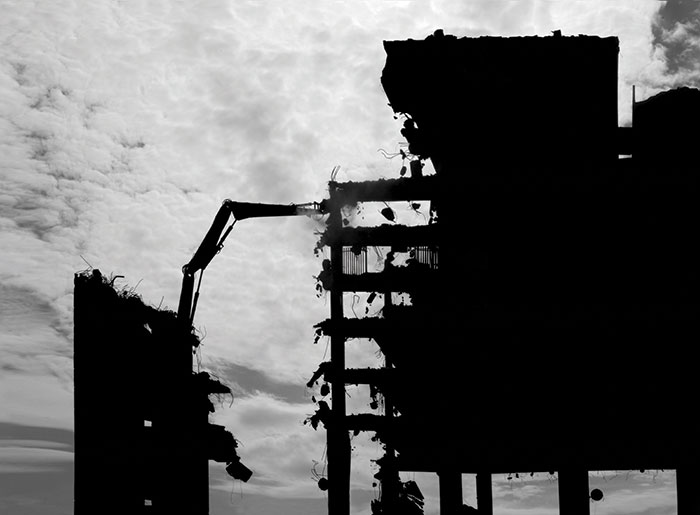 In December 2013, then US president Barak Obama gave a now famous speech declaring that income inequality was the "defining challenge of our time".
"Across the developed world, inequality has increased," he told representatives from anti-poverty not-for-profit organisations gathered in Washington DC. More than six years on, the problem still remains – particularly in pockets of the UK, where economic deprivation is worse than other comparable regions in north-west Europe.
Official Eurostat figures, highlighted by analysis from the High Pay Centre think-tank in December last year, showed that the poorest seven regions in the UK were poorer than anywhere else in north-west Europe. This was in terms of GDP per capita for 2017, the latest year for which figures are available. Southern Scotland, West Wales and the Valleys, Cornwall and the Isles of Scilly, Lincolnshire and South Yorkshire were among the areas where GDP per capita was below 75% of the EU average.
The 2016 vote for Brexit has often been blamed on communities feeling economically 'left behind'. Now some of these deprived areas will go on to lose out on £2.4bn of EU regeneration funding a year. This money is supposed to be replaced through the Shared Prosperity Fund, but, as PF went to print, there was still no sight of the long-overdue consultation to give clarity on this.
---
Flattening areas is the wrong way [to regenerate]. It destroys the fabric of society when you level it. It destroys a community. It's better to work with what's there Vidhya Alakeson, Power to Change
---
However, the government has been promising cash to equal out economic disparities across the country. In September last year, Boris Johnson announced that he was upping previous PM Theresa May's £1.6bn Stronger Towns Fund – aimed at creating jobs and boosting economic activity – to £3.6bn. That was a figure he arrived at by also combining the pot with May's Future High Streets Fund – aimed at regenerating high streets – which he raised to £1bn in August last year.
Former chancellor Sajid Javid planned to 'level up' in the budget this month and it looks like new chancellor Rishi Sunak has no intentions of changing course. It is predicted that a lot of the money will be directed towards infrastructure and regeneration, with the North and Midlands expected to be the main beneficiaries.
Over the past 30 years, there have been plenty of other policies to regenerate and even out inequalities – perhaps most notably Labour's New Deal for Communities and Housing Market Renewal Pathfinders programmes. Yet economic inequality still exists. So is regeneration the right vehicle to end economic disparities across the country? And, if so, is there a good and a bad way of going about it?
Regeneration is a wide term. It can mean the redevelopment of a local community centre or the wholesale flattening and rebuilding of entire areas. It is also used to refer to the upgrading of infrastructure – such as rail project HS2, now expected to cost more than £100bn. In the past, regeneration money has also been funnelled into broadband, while it can also describe the turning around of brownfield sites for development.
Tim Reade, CIPFA's head of property advisory services, says it is a "loose term", which can mean "anything transformational". But not all regeneration is aimed at the poorest communities. When it is, it is usually directed to areas that have never fully recovered from the collapse of industries such as coalmining, shipyards and textiles. Often in the North, these areas have also been hit, more recently, by austerity.
In the late 1990s, the New Deal for Communities policy was intended to turn around some of the most deprived areas of England through community-led regeneration. The policy did make a real difference to some areas, such as Salford (see panel, right). However, there were shortcomings too. A National Audit Office report from 2004 found there was "a lack of standardised basic financial reporting arrangements across NDC partnerships" and that "relations between NDC partnerships and local authorities have become strained".
The Pathfinders programme, initiated by then Labour deputy prime minister John Prescott in 2002, was aimed at renewing failing housing markets in the North and Midlands to improve neighbourhoods. But the programme proved highly controversial and was criticised for unnecessarily knocking down housing. Vidhya Alakeson, chief executive of the charitable trust Power to Change, says "flattening" areas is the "wrong way" to regenerate. "It destroys the fabric of society when you level it. It destroys a community. It's better to work with what's there," she says.
Reade adds that it is important, when regenerating an area, to approach it holistically. It is part of a "virtuous circle", he explains, that can lead to improved health and wellbeing for residents, which in turn leads to a more productive workforce.
"Regeneration is part of a much wider series of important activities that need to be considered in a holistic way," he adds. "It's not just about economic growth, it's about proper homes people can afford, proper education."
Sarah Longlands, director of think-tank IPPR North, agrees. She explains that regeneration often does not work when there is a "poorly led agenda", such as where the focus is on properties rather than people. "A focus too much on property doesn't tackle the core problems," she says.
Issues including crime and education also need to be considered, she suggests, adding that the New Deal for Communities worked best when "communities were given a stake in what was happening in those areas". This was especially the case when they were handed ownership of assets, such as housing or leisure facilities, via a trust, charity or company, for example.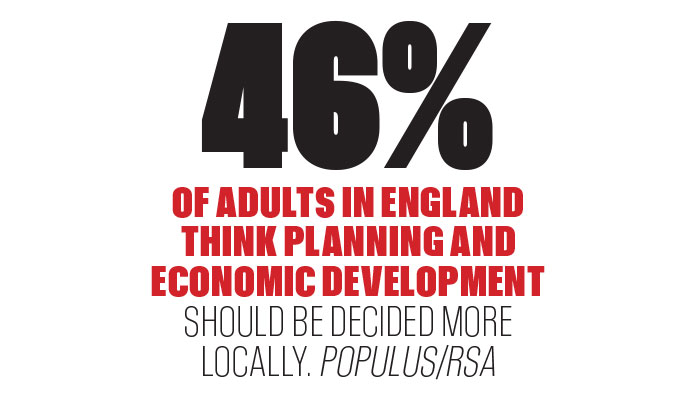 Alakeson echoes this, although she says it doesn't always happen: "The positive impact of the New Deal for Communities was closely linked to community engagement. But we seem not to have learnt those lessons in more recent regeneration schemes." In fact, she feels regeneration now is often too focused on short-term economic milestones, such as getting a certain number of people into jobs, training or education. Investment "at a more local level" will have a "longer-term impact", she says, adding that communal spaces, where people can meet and activities such as training can be run, are vital starting points for regeneration.
Alakeson also believes that transport and broadband are important to ensure communities are better connected, but warns: "If that's all you do, the poorest in those communities will be left behind." Similarly, Mike Hawking, policy and partnerships manager at the Joseph Rowntree Foundation charity, suggests to PF that it is a good idea to consider whether local people will be able to afford new transport routes before creating them.
Longlands notes that since the abolition of regional development agencies in 2012, neighbourhood renewal funding has been "swept away". Although replaced by smaller-scale local enterprise partnerships between local authorities and businesses, LEPs don't get the same funding.
Alakeson argues that regeneration money should be given to 'community anchor' organisations. "The money should go to a much more local level," she tells PF.
But opinions on who exactly should receive regeneration money seem divided.
Reade believes local authorities are well placed to lead on regeneration, as they have the necessary holistic viewpoint and can create "healthy, vibrant places to live". They already have a responsibility to consider the socioeconomics of their areas, he explains, so would "arguably be best placed" to manage the money coming from the Shared Prosperity Fund.
Hawking tells PF that, ideally, regeneration funding would be channelled to combined authorities and regional mayors. "As the government focuses on 'levelling up', there is a real opportunity to loosen the grip of poverty across the UK," he says. "It has a chance following Brexit to redesign regional growth funding previously agreed in Brussels. Funding must become more targeted and devolved, giving areas the flexibility to respond to local priorities."
A Populus survey, commissioned by the RSA charity and released in January, shows that 46% of 1,786 adults in England think planning and economic development should be decided more locally. Greater Manchester mayor Andy Burnham, on the release of the survey, called for powers and funding to be devolved to towns and cities for the "biggest challenges we face as a country", including economic development.
Despite differing opinions, what most people agree on is that it is just as important to invest in people as buildings. 'In It Together: Why Less Inequality Benefits All', a 2015 report from the OECD, states: "A main transmission mechanism between inequality and growth is human capital and investment." JRF's Hawking says: "To help those on low incomes unlock their potential and access better jobs, the government should make investment in skills and training a priority."
Alakeson adds that, after long-term unemployment, people rarely go straight into a job. "It's important to support organisations and activities that help people take steps towards the labour market."
Luke Hildyard, executive director of the High Pay Centre, goes further and says that once regeneration has created vital employment it is then essential to ensure workers have strong rights and are paid a fair wage. He also calls for higher public spending in lower socioeconomic status areas.
"Proposals to increase levels of taxation and public spending, expand trade union and collective bargaining coverage, or introduce worker representation into corporate governance structures in the UK are regularly attacked for being 'anti-business', with the implication that they would be harmful to the economy," Hildyard says. "However, these measures are commonplace in other European countries, and are not damaging north-western European economies to the extent that the poorest parts of the UK are being held back by the more extreme version of capitalism practised in this country."
---
Regeneration is part of a much wider series of important activities that need to be considered in a holistic way. It's not just about economic growth, it's about proper homes people can afford, proper education- Tim Reade, CIPFA
---
But how should areas draw down public money and in what form? A lot of regeneration money is capital. "Local areas don't have enough revenue," Alakeson explains. "Buildings on the high street need grants to help business." The sticking point, Longlands warns, is that funding is often given via a competitive bidding process, which means "it doesn't always go to the areas with the greatest need".
What is important, Alakeson concludes, is that the money is used to change how people feel – to reverse that "idea of feeling left behind and forgotten".
Can regeneration do that, and help iron out economic disparities across the country? The short answer is yes. But it must be done in the right way, involving local people, to ensure the long-term levelling up of an area.
---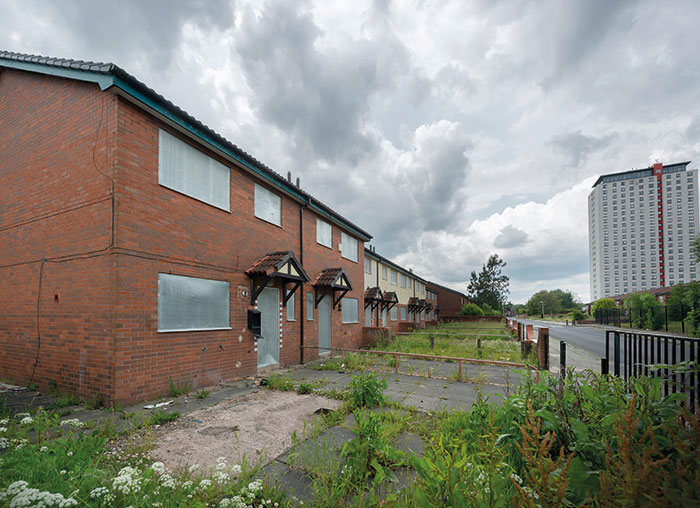 'Regeneration revolution'
Salford has long been associated with deprivation. Levels of poverty in the city were high even when it was an important centre for textile processing during the industrial revolution, at which time the population exploded. In the 20th century, its textile industry lost out to foreign competition, and Salford experienced chronic deprivation and unemployment. In the 1980s and 1990s, the city suffered from increased levels of gang crime linked to drugs, and it gained a reputation for violence.
Then, in 1999, Salford's Charlestown and Lower Kersal partnership was included in the second round of Labour's New Deal for Communities. This has led to the building of important leisure facilities, with improvements made to thousands of homes and two community centres.
Only a few years later, Manchester/Salford was announced as one of nine designated areas of the North and Midlands that would be part of the 2002 Housing Market Renewal Pathfinders programme. By 2005, a select committee heard that despite a "number of barriers", the scheme was "establishing integrated strategic regeneration frameworks [and] laying strong foundations for the successful delivery of a long-term transformational programme".
Since then, Salford has continued to regenerate, and it now has many tourist attractions, including the Bridgewater Canal and the Lowry theatre and gallery complex. A number of employers have also chosen to relocate to Salford, not least the BBC, which, in 2011, started moving several of its departments to the £550m MediaCityUK development in Salford Quays.
In 2018, Salford was described by the Manchester Evening News as undergoing a "regeneration revolution". This has gone some way to reducing deprivation, as shown by statistics from the Ministry of Housing, Communities & Local Government. The English Indices of Deprivation 2019, which covers 317 English councils and seven domains, showed that, between 2015 and 2019, Salford moved up five places to 12th in the health domain. In the employment domain, it went up four places to 30th.
Image credit | Alamy