By Manj Kalar | 6 November 2012
Whitehall has yet to feel the worst of the cuts. It will need to find lasting, cross-government savings and could learn from best practice in councils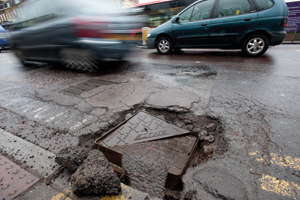 The public sector faces an 'enormous' challenge in meeting the remaining cuts demanded by government, the chair of the Public Accounts Committee told the CIPFA Central Government conference in September.  
Margaret Hodge said that only a quarter of the planned cuts had been achieved so far and many had already been passed on to the front line, as was mainly evident in the local government workforce. Radical change was needed to make the rest of the cuts, Hodge said.
This called for two main approaches:
• A focus on the long-term impact of short-term cuts – are we merely deferring cuts to future generations, as with the Private Finance Initiative?
• A move away from 'silo' or internal departmental thinking. Cuts should be looked at holistically, at cross-public sector or cross-department levels.
Existing approaches in these areas had led to less than perfect decision making and 'unintended consequences', Hodge said. For example, Revenue & Customs had cut staff by 3,000, saving the department £100m. But overall this added up to a £1.1bn loss to the Exchequer as there were fewer staff to pursue outstanding tax. Similarly, the Department for Transport cut the road maintenance budget by £1.23bn, although this could mean more potholes and potentially greater long-term costs.
The decisions might seem perverse but this is partly due to the spending controls on departments. Departmental Expenditure Limits cover spending on policies and programmes (capital and revenue, including administration). The sums are set in Spending Reviews and approved by Parliament and cannot be exceeded. Annual Managed Expenditure covers more volatile, demand-led spending, such as welfare and interest payments. Although limits are set, AME over-spending is not subject to the same penalties as exceeding DEL.
To keep both within overall limits, departments are required to reserve some money for contingencies. This has recently been quantified for the first time, at 5%.
Given these controls, it is perhaps easier to appreciate why departments focus on individual elements of spend (in their silos) rather than on the whole (what does it mean for the Exchequer?). For example, the Exchequer might save significant unemployment costs in AME by a small rise in DEL spending. But the controls would prevent this.
The problem doesn't just affect Whitehall, where costs are moved between departments, but between central and local government.
However, Hodge believed ministers had recognised the need for change, noting the work of the ­cross-government Finance Transformation Programme, which is managed by the finance directors-general of the large departments.
She also felt that the current system did not encourage innovations, such as bringing forward some capital budget from future years to develop new processes that could lead to overall saving. Hodge said she could understand the Treasury's nervousness, as this would require trust that the proposals would yield the savings. Unfortunately, cost overruns in major public sector projects were all too common. Trust could be earned only over time – so it was a Catch-22 situation. To help build this assurance, she referred to the PAC recommendation that 'senior responsible officers' stay in post until projects had been completed, now included in the Civil Service Reform programme.
Another concern was the 'tension between localism and getting better value', she said. The worst example was 61 different NHS trusts purchasing 21 different types of A4 paper, gloves and cannulas. Whitehall has centralised similar spending via the Cabinet Office's Efficiency and Reform Group.
Hodge recommended increasing the skills of senior responsible officers leading major procurement projects. More than half had no commercial experience, she said. Greater exploitation and intelligent interpretation of data were also needed, as was better collaboration with local government, which had a wealth of good practice.
She also emphasised again that whatever changes are made, they will have to be radical to work.
Manj Kalar is technical manager, central government & financial management, at CIPFA