By Vivienne Russell | 23 January 2013
Early results from the cross-government Troubled Families Programme indicate that effective intervention can save councils substantial sums, Communities Secretary Eric Pickles said today.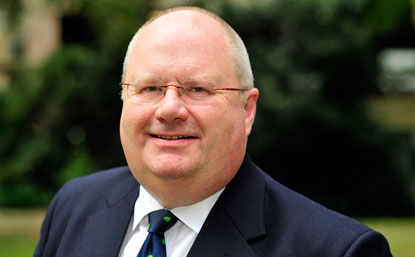 A report published by the Department for Communities and Local Government shows costs and savings calculations from almost 20 local authorities participating in the £450m cross-government Troubled Families Programme.
Barnet Council, for example, said it spent almost £100,000 every year responding to each of its troubled families, whereas costs of a successful intervention could be as little as £10,000. Greater Manchester councils estimated they were saving £224m from spending £138m more effectively on 8,000 troubled families.
In Leicestershire, the council is projecting average savings of around £25,700 per troubled family, while in West Cheshire, the local authority is estimating savings of around £20,000 per family.
Pickles said the work would continue in 2013. Speaking at a Local Government Association conference, he reiterated the government's pledge to give local authorities up to £4,000 for each family they worked with to improve school attendance and reduce youth crime and antisocial behaviour.
Pickles said: 'The prize here is potentially huge, both in terms of reducing the financial cost on the public purse and the human costs on families and communities. The saving we can make for the taxpayer would fair outweigh the extra money we are putting in.
'We will start showing the communities around these families that things are changing for the better, with kids back in school, crime coming down and parents sorting out their problems and getting back towards works. And we will do this in bigger numbers than ever before.'
The prime minister has committed to helping all 120,000 of the most troubled families in England by the end of the Parliament. According to the DCLG report, dealing with troubled families costs £9bn a year, £8bn of which is spent reacting to the problems they cause rather than proactive strategies to stop problems occurring in the first place.