By Conor Ryan | 1 September 2011


As the new term approaches, Education Secretary Michael Gove is rushing through more free schools and academies. But will independence from local authority control and putting head teachers back in charge improve schools in the way he claims? Conor Ryan investigates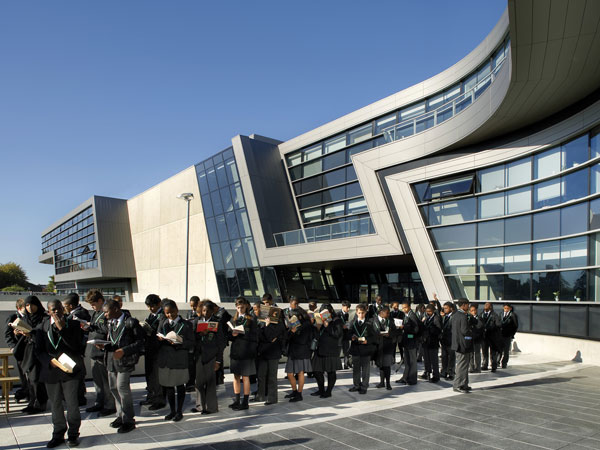 Michael Gove's school reforms are to succeed, he needs more head teachers like Patricia Sowter. Having turned Cuckoo Hall School in Edmonton, North London, into one of the country's first primary academies, she is now opening one of the first free schools.
Sowter took over Cuckoo Hall when it was in special measures. Now, almost every 11 year-old reaches the target standards in English and maths, compared with the national average of 74%, and two-thirds also reach the standards set for 14 year-olds. This is despite the fact that 35% of the school's 780 pupils receive free school meals, twice the national average.
As well as Cuckoo Hall, Sowter has helped schools in London and Cambridgeshire to improve. Now she is launching Woodpecker Hall Primary Academy, a free school for 450 pupils. It will open with 120 children in temporary accommodation on the Cuckoo Hall site, ahead of a new building next September.
Sowter is one of a growing band of independent-minded head teachers whose adverse experience of local authorities has brought out their autonomous side. Since the 2010 election, more than 800 primary and secondary schools – most rated 'outstanding' – have converted to academy status, gaining new freedoms over land, admissions, staffing and the curriculum.
The biggest incentive for many schools is the Local Authorities Central Services Equivalent Grant, which pays for services previously provided centrally. As councils tend to spend a greater proportion of these funds on failing schools, some 'outstanding' converters gained £300,000 a year when they took their share with them.
But money was not Sowter's motivation, she says. Council advisers disapproved of her traditional teaching methods and she received less money than similar but less successful schools. 'We were penalised for being successful, but we had the same levels of need,' she says. Becoming an academy meant she could abandon the requirement that primary teachers have half a day a week for lesson preparation. 'Teachers felt it was disruptive to their children and their classes,' she adds. 'So, we negotiated with them and agreed to pay them more to stay in the classroom.' The academy has also used its extra cash to employ a school welfare officer.
Up to 800 more schools could convert this academic year, even though the central services grant is being steadily cut. Meanwhile, local authorities complain that money is being taken from other services. This is the case at Kent County Council, where 66 schools are becoming academies.
Conservative leader Paul Carter wrote to local heads in July, saying: 'This has created a two-tier funding system... the outstanding schools that have already converted have taken with them additional funding compared to those schools remaining in local authority control.'
Ministers have already bowed to council concerns by watering down a planned national funding formula, which would have paid a single sum per pupil nationally, with top-ups for factors such as English as second language and special needs. Local authorities will now be allowed to continue with a degree of local funding discretion, adding an extra layer and making the new system much closer to the current one.
While converter academy numbers have grown -rapidly, free schools lack the same pace. Last year, Gove talked of 700, but Woodpecker Hall will be one of around 16 opening this month, among them the traditionalist west London Free School promoted by the writer Toby Young. The Department for Education was unsure exactly how many would be ready. Despite 281 applications for September 2012, government insiders anticipate that fewer than 50 are likely to be approved.
In part, this reflects confusion about their role. Free schools are established under academies legislation and are not allowed to make a profit, unlike their Swedish counterparts. Before the election, they were presented as an opportunity for disgruntled parents. In reality, most are not initiated by parents, although they must demonstrate parental demand. Woodpecker Hall, for example, has 35 pupils on this year's waiting list for its reception class, despite the fact that it is housed in temporary buildings.
Instead, free schools are becoming a catch-all route for new schools, including in areas where there are shortages of places. Several are run by academy chains such as Ark and Harris, others are faith schools that might previously have become voluntary-aided. Some parents are using the status to stop council school closures. And the current Education Bill requires local authorities in future to make all new schools academies or free schools.
Some existing schools fear that the free ones threaten their own survival. Bristol head teachers have complained that Bristol Free School, opening this month at Westbury-on-Trym with 150 pupils, will poach their best pupils. The free school followed a 20-year parents' campaign for a new secondary school, but attracted threats of legal action from other local heads. Clare Bradford, head of nearby Henbury School, told the Times Educational Supplement: 'I think it will just end up being a middle-class school for middle-class parents.'
Although such skirmishes have been relatively rare, the incident reflects a wider concern about free schools: it is not yet clear that they will help narrow the gap between rich and poor pupils. An Observer analysis of the 32 most advanced free schools found 13 were in the most affluent half of England and 12 in the 20% most deprived areas.
But Rachel Wolf, chief executive of the New Schools Network, a government-funded charity that supports free schools, argues that on a broader definition, a majority are in more deprived areas. 'Free schools will benefit anyone who cannot get their child into a good local school,' she says. 'Poorer parents are less likely to have access to a good school. Free schools offer them an alternative.'
Some newer proposals for teacher-led, inner-city free schools, including one led by former Tony Blair adviser Peter Hyman, have that explicit mission, as do those being backed by academy sponsors. Yet they still feel less significant than the direction of wider academies policy.
The coalition's first-year focus on academy -converters slowed progress on the sponsor-led academies programme, where educational charities, businesses or universities support the new schools. In Bristol, the city's sponsored academies helped raise the proportion of pupils gaining five good GCSEs including English and maths from 31.5% in 2007 to 46.2% in 2010, twice the national average rate of improvement. A similar improvement rate has occurred in other academies.
'We remain committed to this original strand of the programme,' Gove insisted in a recent Policy Exchange lecture. 'But autonomy isn't just a mechanism for reversing underperformance – it works for accelerating high performance as well.' 
This month, 51 sponsor-led academies will open, with 31 more due in January 2012. The weakest 200 primary schools will all become academies, mainly sponsored by successful primaries. Another 500 will be given three years to improve or face the same fate. Gove's -appointment of the former chief executive of Haberdashers' Aske's Federation of academies, Dr Liz Sidwell, as his schools commissioner signalled his determination to accelerate the sponsor-led programme.
Gove also extended Labour's floor targets – he calls them 'floor standards'. Now primaries with fewer than 60% of pupils reaching test standards and secondary schools with fewer than 50% of pupils reaching the GCSE standard face being handed over to academy sponsors if they don't meet these targets by 2015. In 2010, around 1,400 primaries – one in 12 – and 870 -secondaries – one in four – failed to meet these targets.
Gove has also set an interim target for secondary schools – for 40% of pupils to reach the desired standards by 2013, a goal that 407 schools missed in 2010. The experience of earlier floor targets is that the -majority of schools reach them.
But the architect of Labour's academies, former schools minister and Blair adviser Lord Adonis, wants a much faster push on sponsor-led academies. He believes leading public schools such as Eton and Harrow should sponsor academies. This would reflect their historic mission to educate the poor and help to replace up to half of all comprehensives with academies.
'For this, a large number of outstanding sponsors are needed, able to manage perhaps 1,000 more secondary academies,' he said in a recent lecture to the Specialist Schools and Academies Trust network.
'Successful private schools ought to be prominent among the sponsors for the next wave of academies. Everything about academies is in the DNA of the successful private school: independence, excellence, innovation, social mission.'
The early academies had a very clear social mission: they provided hope in areas of longstanding deprivation and school failure. Their sponsors contributed £2m to start-up costs (a requirement dropped by Labour's Ed Balls when he was schools secretary). The government argues that a new 'synchronicity' will emerge. Successful academies will sponsor free schools and other academies, replacing central and local government support mechanisms.
Some will be 'teaching schools', outstanding schools that will lead in providing initial teacher training, professional development and school improvement. A hundred of these have already been announced, another 400 are planned.
At the same time, ministers have extended the National Leaders of Education programme, where successful heads help weaker schools to improve.
Despite these initiatives, ministers are not using all the levers they have to encourage more school-led improvement. While Gove wants outstanding schools to support weaker schools, this is not being strongly monitored. Had the local authority central services funding been conditional on such support, it could have bought considerable leverage.
There are also concerns that the government's -qualifications reforms could make it harder for schools to improve as rapidly as the early academies. From 2014, schools can no longer include many vocational qualifications in their league table rankings. Although many heads accept they had inflated league table values, they proved useful motivators to get many pupils to gain crucial English and maths GCSEs. At the same time, a premium is being placed on traditional academic subjects at the expense of technical and applied alternatives through a new English Baccalaureate.
Shadow schools secretary Andy Burnham has tempered his early criticism of the expansion of converter academies and free schools in favour of a strong defence of vocational options. 'The English Baccalaureate gives schools a clear signal to focus on this arbitrary list of subjects and on children with the ability to succeed in them,' he says 'It threatens to relegate vocational and creative subjects to a second division.'
All this is happening as many existing agencies and programmes have been axed or face big cuts, including the school capital programme, which had been an important visible sign of improvement in disadvantaged communities. And while there are certainly a growing number of entrepreneurial heads like Sowter, Gove is gambling that there will be enough to provide the improvement he wants by the next election. At that stage, he will be judged not on the number of academies or free schools, but on whether schools have met his tough targets.