By Mark Smulian | 4 September 2013
School head teachers are now able to link teachers' pay to performance after education secretary Michael Gove confirmed the extension of this flexibility from academies to maintained schools in England.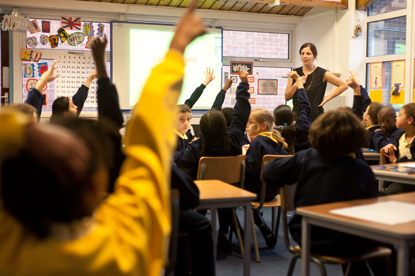 From the start of the new term this month, teachers will be appraised on their performance, with the first performance-linked pay increases set to be made from September 2014.
The changes follow recommendations made by the independent School Teachers' Review Body, which had been asked by government how pay could be linked more closely to performance.
Gove said the powers would allow heads to develop pay policies tailored to their schools' needs, helping them attract and retain talented teachers in the subject areas they know need improvement.
It will be up to each school to decide how to implement new pay arrangements for performance-related pay. Each should have already been preparing to implement revised pay and appraisal policies setting out how pay progression will link to a teacher's performance ready for the new academic year.
Teachers' pay increases will also be able to increase more quickly than under the old system, Gove added. 'Linking teachers' pay to performance will make teaching a more attractive career and a more rewarding job. It will give schools greater flexibility to respond to specific conditions and reward their best teachers.'
The new national pay framework for teachers is set out in the School Teachers' Pay and Conditions Document.
This has also ended pay increases based on length of service, scraps mandatory pay points within the pay ranges for classroom teachers and retains higher pay bands for London and surrounding areas.