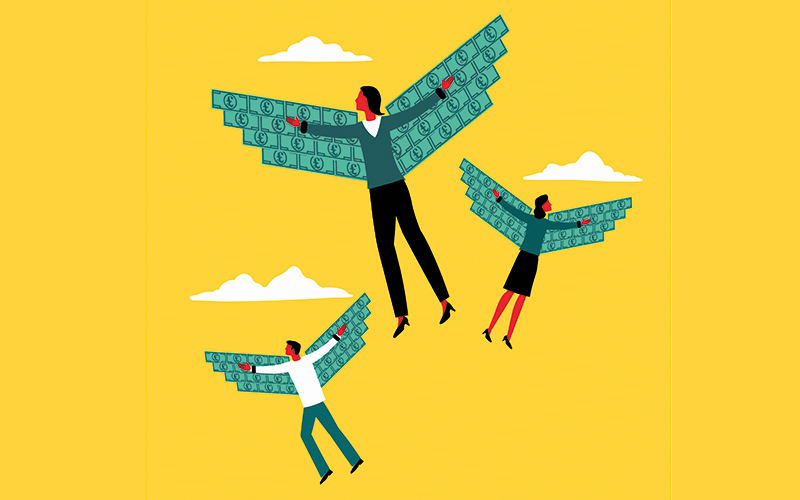 If you fancy a look at how the other half live, take a stroll down Phillimore Gardens, just off London's Kensington High Street – it's now the most expensive street in Britain. Eighteenth-century mansions line the road. Uniformed staff fuss around the courtyards. The average price of a home here? £24m. You could buy an entire street in my constituency, Birmingham Hodge Hill, for that.
Phillimore Gardens illustrates a brutal truth. While Britain is mired in the worst cost-of-living crisis since the 1950s, the super-rich are doing rather well. Which is why, over the past few years, worries about wealth inequality are beginning to transform Britain's public policy debate. Campaign groups like Patriotic Millionaires UK are now lobbying hard for the very wealthy to pay a little more tax. Academics at the LSE and Warwick recently finished a superb Wealth Tax Commission.
But is wealth inequality really a problem? In a useful column, Ben Ansell of Nuffield College, University of Oxford, recently explained that, historically, wealth inequality used to be much worse. In 1920s Britain, the top 1% owned an extraordinary 60% of the nation's worth; today, that figure is 20%, while, in the US, it's 40%. And indeed, the wealth inequality coefficient, Gini, has not moved much in recent years. Yet this analysis ignores three big problems.
First, the data we have on the super-rich is very, very poor. The statisticians who compile the Office for National Statistics' Wealth and Assets Survey freely admit that collecting sample data on the very rich is incredibly difficult. That is why wealthy people can suddenly appear in the highest ranks of the Sunday Times Rich List. No one could accuse Rishi Sunak of being unknown. Yet he and his wife only appeared on the Rich List in 2022 with a fortune of £730m, which, hitherto, no one appeared to have noticed.
Second, the past 10 years have changed things – a lot. Access to easy money – and almost £1trn of quantitative easing – has transformed wealth asset-owners. In fact, analysis by the House of Commons Library, using World Inequality Lab data, shows that the average 'top one-percenter' has multiplied their wealth by 31 times more than the bottom 99%. A quarter of the new wealth created since 2010 has gone to that lucky 1%.
These changes help explain an unheralded transformation in the British economy since the 1970s, shown in the 'wealth-to-wages curve'. In the 1970s, the total wealth of the UK was around four times the nation's national labour income, with the implication that assets were relatively affordable if people saved up for a while.
Now, a combination of booming asset prices and a long-term squeeze on wages means the UK's national wealth is now 10 times the nation's national labour income, meaning it is incredibly difficult for millions of citizens to ever earn enough to buy assets like a home or a pension.
The British public has a sense of this. Which is why, in our polling for the all-party parliamentary group on inclusive growth, most people said that the family you're born into, or your networks or your education – and not hard work – are now the best explanations of success.
Most politicians I know, both left and right, are deeply uncomfortable with the idea that Britain is now a nation where hard work doesn't pay and inherited wealth is the only way to get on in life. So, the question we need Westminster to focus on is big: how do we now rebuild a wealth-owning democracy?
Image credit | IKON