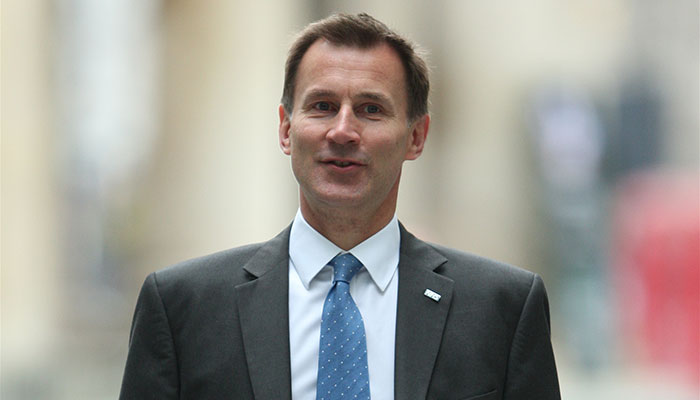 Perhaps after the disastrous mini budget of the Liz Truss era we should be glad the chancellor's spring Budget was largely without fanfare or spectacle.
Extra funding for swimming pools and fixing potholes on our roads will be welcomed, as will the freezing of tax on a pint.
But the question is: was this Budget a missed opportunity to deliver some longer-term solutions?
It turns out that levelling up is still a politically attractive policy.
The announcement of new funded investment zones around the country to drive economic activity and growth will be good news for the parts of the country facing regional inequalities.
But will the promised £80m per area really be enough to deliver meaningful and lasting change?
It is essential that with such a high-profile policy there is a strong evaluation framework in place to make sure we can all see the return on investment and learn lessons.
All levelling up funding needs to be transparent, especially as we approach a general election.
A very welcome announcement in the Budget, but something of a surprise, was the return of multiyear settlements being introduced for combined authorities.
We last saw these in 2015-16 for local government as a whole, and they are something CIPFA has long been calling for.
Starting with the West Midlands Combined Authority and rolling out to other combined authorities is a positive step in the right direction.
Multiyear settlements allow long-term planning and stability, ultimately delivering better services for taxpayers and service users.
But the chancellor shouldn't stop at combined authorities – we would like to see multiyear settlements made available to all local authorities, regardless of their type.
The lines are being drawn for next year's election campaigns, and the Conservatives are wasting no time in playing to their core electorate.
The chancellor unveiled a pensions bonanza by scrapping the lifetime cap on saving towards your pensions, while also dedicating a significant portion of the Budget to helping those who are over 50 and want to get back into work.
But there is another side to this coin, and that is the 18% of the over-50s who have left work since March 2020 are on an NHS waiting list.
Surely the best way to get those people back into work is treating them, helping them get better and then back into the workforce. People can't work if they're sick.
But what was notable by its absence from the Budget was any announcement on health and social care spending.
The chancellor tried to paint a rosy picture of the economy and the general state of the UK.
We've avoided a recession by the skin of our teeth; his projections are that debt, as a percentage of GDP, with be 3% lower than it was in the autumn; by 2027-28 we'll actually have a budget surplus; and inflation will have reduced to 3.9% by the end of this year.
This is all well and good, but as our Performance Tracker report shows, public services need help, and they need it now.
The chancellor should be giving them urgent funding while implementing long-term fixes to lift performance and return it to pre-pandemic levels.
Until that happens, we have to learn to live with what we have, but I fear for some authorities that will not be enough.