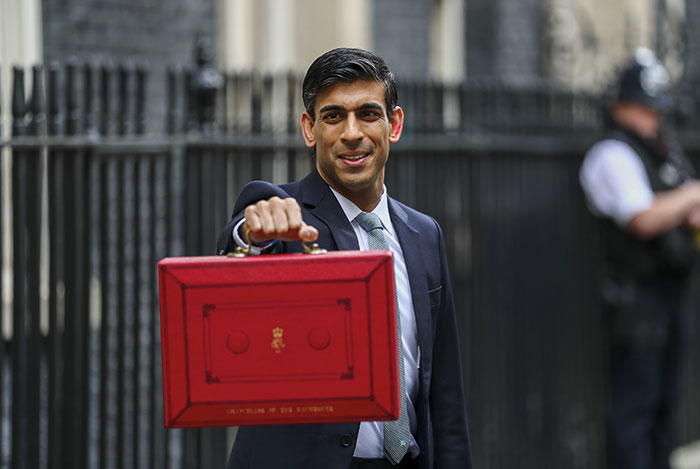 The big question for this Budget was whether it would show us the true colours of the Johnson premiership. In particular, were the Cameron/May days of austerity and (relatively) tight fiscal rules now to be shunted into the past as a bad nightmare that nobody talks about anymore in polite company? The answer is pretty clear: we are in a new era where, apparently, a high debt ratio is no longer a route to becoming an unsustainable 'basket case' nation. What a turnaround.
There was much-needed action on coronavirus, including support for small and medium enterprises and changing some of the welfare and sickness rules to fit the crisis better. Some economists doubt such activity can make much real difference (except where the NHS is being propped up), but that might underestimate the impact of the confidence boost it can give to the public and business from knowing something is being done. This can have real, positive, economic impacts.
As promised in the Conservative manifesto, substantial additional money was doled out for infrastructure investment. In addition, chancellor Rishi Sunak promised a real increase in day-to-day public spending of 2.8%. However, it is unclear how much of this will be gobbled up by the NHS and how much will be left free for the other services that have suffered badly in the past decade. The Institute for Fiscal Studies believes austerity is set to continue in key areas of public services "for a long time to come".
Most of the government's programme is to be financed by an increase in borrowing that would be large at the best of times – but even more so when macroeconomic forecasts are so weak. Even before coronavirus effects are taken into account, the Office for Budget Responsibility's projections are for just 1.1% growth in 2020 and 1.8% in 2021, with the rate not going above 1.5% in future years. Sunak's boast that the OBR calculates all his extra borrowing as adding 0.5 percentage points to growth merely shows how weak the underlying position is. The Resolution Foundation believes the OBR's latest forecast will make the next five years one of the weakest periods of growth for decades.
Sunak did surprisingly little on tax – beyond reversing planned cuts in corporation tax and sharply tightening the rules on the deeply ineffective but expensive entrepreneurs' relief taxbreak. Although climate and environmental issues are increasing in the public consciousness, he failed to use the opportunity to cut subsidies for polluting fuels – no doubt fearing it might play badly with the 'true blue' backbenches. In fact, some tax revenue was given away with a National Insurance cut. Are tax rises being kept for the Autumn Budget – when we hope the worst of coronavirus will be over – maybe as part of a funding package for social care?
Unsurprisingly, the Budget said a lot about levelling-up, no doubt aimed at the parts of the UK that 'lent' votes to the Conservatives in 2019. While welcome, much of the infrastructure spending will not have a big short-term impact – and may not even show real results before the next election. Neither is it sufficient to actually achieve levelling-up of any substantial and lasting kind. That would require sustained spending on schools, hospitals, social care, welfare, and especially local authorities, severely hit in recent years and crucial to local life.
Much of Sunak's Budget suggests, even if only implicitly, that the new Johnson administration views underinvestment over the past decade as having harmed economic growth. It will be interesting to see how quickly the new spending orthodoxy produces real results that people can feel.
Image credit | Getty