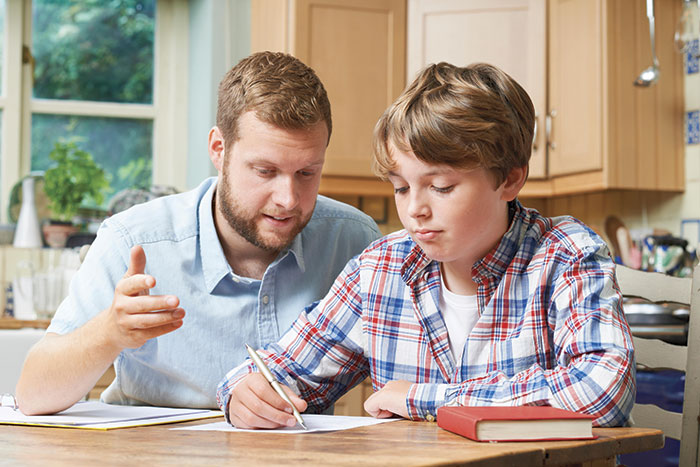 I spent time last year travelling the UK, talking to children, parents and education professionals about the growing number of pupils who are 'home schooled'.
It became clear that a minority of schools have felt they can get away with gaming the exam league tables by off-rolling children whose results will be detrimental to the school's standing – often into home education.
I heard so many stories of these schools putting pressure on parents to remove children who don't 'fit in'. I have even heard about schools with pro forma letters ready for harassed parents to sign, agreeing that their child would be better off home educated, when they come to meet the head after yet another problem.
Of course, schools must be able to exclude pupils as a last resort to maintain safe, effective classrooms. But that requires a clear process set out in statutory guidance.
Off-rolling is altogether different, and parents can feel obliged to accept home education to avoid a formal exclusion. The government's independent review of exclusions by Edward Timpson reaches the same conclusions.
We do not know for sure how many children are off-rolled, but research published by my office earlier this year shows it is becoming more common.
We found the number of children known by councils to have been withdrawn from school into home education increased between 2015-16 and 2017-18 across the majority of the 11 areas we looked at. For the nine areas providing data for the whole period, it rose by 48%.
The year-on-year growth has also accelerated, from 8% between 2015-16 and 2016-17, to 37% between 2016-17 and 2017-18.
Later this year we will extend this data collection to all councils and publish school-by-school results. But we know that some schools are washing their hands of often vulnerable children with special educational needs and disabilities or those who they see as 'too difficult' to teach.
There are welcome signs that tackling off-rolling is becoming a greater priority. Ofsted's new inspection framework, effective from September 2019, will mean that if a school is caught off-rolling, management will probably be judged 'inadequate'.
---

'A new 'quality of education' framework should reward schools that are doing the best by all their pupils rather than just those who are the easiest to teach.'

---
This effectively means the school is likely to be graded 'inadequate' overall. This is a welcome move, as are Ofsted proposals to move away from inspection outcomes that focus too heavily on exam results.
A new 'quality of education' framework should reward schools that are doing the best by all their pupils rather than just those who are the easiest to teach. We will alert Ofsted to schools with high proportions of pupils moving into elective home education.
I also want to see school behaviour policies acknowledging that poor behaviour may be linked to special educational needs and disabilities and ensuring that these children receive appropriate support.
When inspecting schools with high levels of pupil movement, Ofsted should explore links between behaviour policies and off-rolling. If particular policies are consistently a feature of schools found to be off-rolling, Ofsted should publish the evidence to enable schools to modify their practices.
I also want to see children who are withdrawn given the right to re-register with the same school without the usual admissions procedures. Local authorities should have the power to direct an academy school to admit a child who is being home educated and wants a school place, and a financial penalty should be considered for schools that are found to be off-rolling pupils.
The government, working with Ofsted, must now do all it can to identify schools that are breaking the rules.
They are affecting the life chances of too many children, and it is time for them to be held to account. The individual needs of children must never be put to one side simply to game the school league tables.