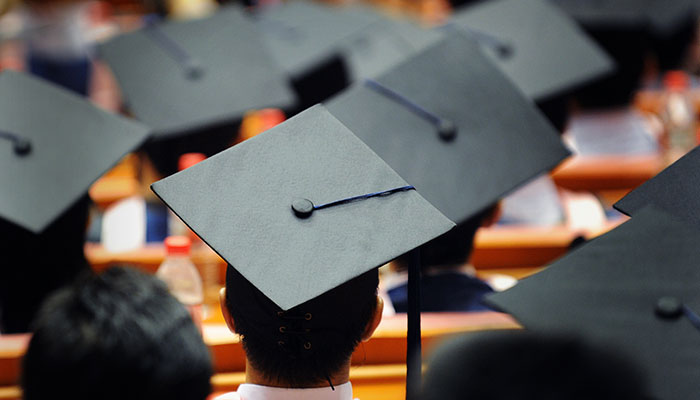 It is fair to say the political landscape is a busy one as the Conservative party leader candidates jostle for position in a bid to land the country's top job.
Whoever secures the post is in the most privileged of positions – to make key decisions that govern the way this country is run, and how its most prized assets are treated.
The higher education sector, which needs stability and reassurances if its global appeal is to continue to burn brightly, watches on with interest.
So, what about the UK's universities?
Our universities - because that is what they are, whether you have studied there or not - generate £95bn in output for the economy and contribute more than 940,000 full-time equivalent jobs across the UK, improving the opportunities available to the people of the nation.
The publication of the review of post-18 education and funding, led by former banker Philip Augar, at the end of May again raised questions about the long-term financial sustainability of the sector, if some of the recommendations are taken forward by government.
While the 200+ page document made some suggestions that Universities UK supports, the proposed fee cut from £9,250 to £7,500 would leave a financial black hole (to the resounding note of £1.8 billion a year) if the deficit was not made up by government money. This could be hugely damaging to students, businesses and our international competitiveness.
While as a sector, we'll be one of many competing for access to the new prime minister, and the purse strings of the new chancellor, there can be little dispute that for the UK's world-leading universities to thrive, five policy areas must be prioritised by the next prime minister.
---

'International students enrich the lives of all at UK institutions and we remain the second most popular global destination for overseas students.'

---
International students enrich the lives of all at UK institutions and we remain the second most popular global destination for overseas students.
The current home secretary's calls for restrictions to be lifted on international students wishing to remain to work in the UK post-study is a positive step, but the immigration system must allow us to recruit and retain international students and staff at all skill levels. If the International Education Strategy target of increasing overseas student numbers to 600,000 by 2030 is to be met, more steps must be taken.
Universities pride themselves on delivering a well-rounded and value for money student experience with the right support for all to succeed. The next prime minister must allocate funding and support systems which commit to improving student mental health and wellbeing outcomes, and back efforts to widen access and end the Black, Asian and minority ethnic student attainment gap.
The UK remains a global kingpin in research and development and attracts the leading researchers. Re-committing to investing 2.4% of GDP in research and development by 2027 would permit continued excellence in these fields, while a supportive immigration system would ensure the most talented researchers continue to view the UK as a destination of choice.
Government must lay out a long-term and sustainable funding proposal for universities and students. Everyone with the potential to succeed should have the right to study at university and with significantly more 18-year-olds in the UK population over the decade 2020-2030, provisions must be made so these young people can attend university and receive the highest quality teaching and support. If we are to continue to champion student mobility, flexible and lifelong learning routes must be supported.
Whether there will be an effective post-Brexit withdrawal settlement for universities, avoiding 'no-deal', remains a concern. Committing to the Erasmus+ programme and assuring participation in Horizon Europe is imperative and our immigration system should allow collaboration and exchange between the UK and EU partners.
The next prime minister and cabinet will have some important decisions to make about the value of universities, and what they think institutions are worth to the future of this country.
Universities UK would encourage them to work with us to protect one of the nation's strongest assets, not just financially but also through their role in enriching people's lives culturally and economically.
We won't stand by with an expectation that this will happen – we will need the support and investment from our next head of government.