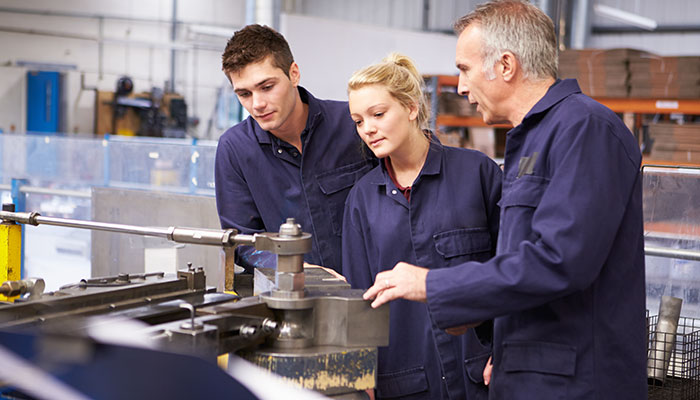 Procurement has been brought into sharp focus thanks to years of austerity at both national and local level. Much of this has been driven by a panic reaction to finding savings in order to balance budgets. But there is a much bigger prize on offer, if we are prepared to grasp it.
According to the latest figures, the public sector is spending over £255bn a year on external suppliers. This means that £1 in every £3 is being spent with business. At present, much of that funding is doing little good beyond merely purchasing the goods or services provided. But what if we spent that money with businesses that not only provided high quality goods and services, but also delivered positive social and environmental returns well?
Social enterprises present a chance to do just that and could unlock tens of billions to tackle social issues and improve our environment. This would ease long-term pressures on the public sector simply by shifting the way that it buys basic goods and services. This is the transformational power of procurement to do good.
At the moment hundreds of millions of pounds are being spent with social enterprises, but this is just a drop in the ocean compared with the billions that are being spent every year across central government, local government and the NHS.
---
Sixty per cent of all contracts won by Community Interest Companies have been awarded by local government
---
Social Enterprise UK has been working on this agenda for many years and last year we teamed up with data analysts Tussell who have given us a unique insight into the state of public procurement with social enterprises. The message from the data has been mixed.
At central government level, performance has been poor. Only 10% of contracts awarded to Community Interest Companies (a legal form of social enterprise) come from central government. Overall, the number of social enterprises winning contracts is at its lowest for two years. Cabinet Office minister David Lidington recently told business leaders that he would do more to level the playing field for social enterprises to win contracts to deliver social value. The evidence suggests that there is still a long way to go.
At local government level, however, we have seen much more progress. Sixty per cent of all contracts won by Community Interest Companies have been awarded by local government. These have been spread across a range of sectors such as transport, training and maintenance. They are also geographically diverse. From rural areas such as South Somerset to urban communities such as Salford, we have seen local councils opening up opportunities for social enterprise to win more contracts. Although just a fraction of the £70bn spent by local government every year is spent with social enterprise, there is a growing movement to buy social.
Those areas which have maximised the potential of social enterprise have several shared characteristics. Critical is political buy-in from council leaders and councillors so that they see the value of working with social enterprises. This gives officers the cover to change systems. There is also a need for culture to change within procurement teams. We need to encourage creativity and the art of the possible. Procurement should be about finding ways to deliver better outcomes for the people we serve. How we can change culture will be a key topic of discussion at our upcoming social value leaders summit on 11 March at King's College London, which will have delegates from local government, the private sector and social enterprises.
Finally, the best areas show consistent outreach to social enterprises. Many social enterprises want to work with government but find building contacts within councils challenging. Quick wins are available simply though having the right conversations.
Tussell's data found that of nearly 60,000 contracts issued in 2018, just 166 went to Community Interest Companies. I choose to see this as a glass half full, rather than half empty. With all the challenges facing the public sector in the years ahead, there is huge untapped potential in buying social through social enterprise to deliver better outcomes for citizens through simple changes in spending. With greater focus on social value in 2019, I am confident that this year will see much more spending with social enterprises.