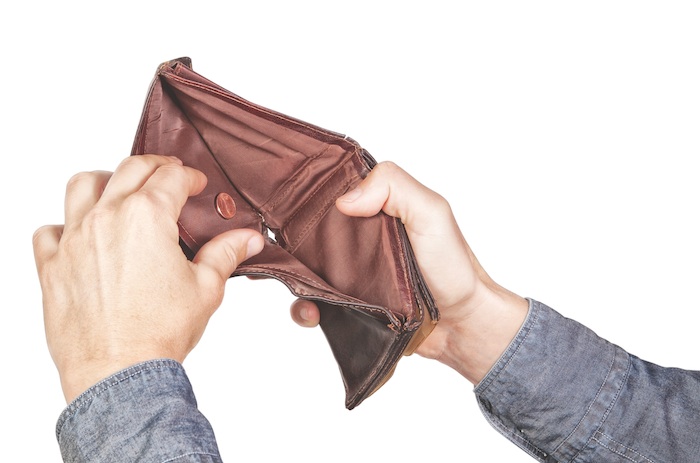 At the recent Conservative Party Conference, Theresa May declared the end of austerity is in sight.
If that is the case, public services might well be looking for a signal in the budget that a decade long squeeze on resources will be ending.
The prime minster also said that the end of austerity would be a consequence of the "hard work" of the country in slashing debt and getting the economy back on track.
That particular statement is not quite in keeping with the Office for Budget Responsibility's (OBR) assessment of the long-term fiscal sustainability of public finances published in July 2018.
This report was based on the core assumptions of no change in current policies and no impact or upside dividend from Brexit as that was, and still is, uncertain at the time of the report.
The OBR's report showed that the position on public finances is worse than they estimated in their last fiscal sustainability report, with government debt (public sector net debt) having risen, with projections to fall from its medium-term peak of 85.6 % of GDP in 2017-18 to 80 % of GDP in 2022-23.
However, without any changes in policy it continues rising to reach 282.8% of GDP in 2067-68. Beyond this point, the OBR report suggests debt would remain on a rising path - all of which points to a clearly unsustainable position.
Putting it starkly, the Institute for Government and CIPFA's Performance Tracker notes the OBR's report shows if current spending and tax take were simply projected forward, spending on health, long-term care and pensions and pensioner benefits alone (along with debt interest payments) would equal tax receipts within 50 years. With nothing left for any other services.
So can austerity be ended?
Not in the short-term would be a logical conclusion and not without tax increases, which may well be politically unpalatable, or end up shifting costs onto individuals.
What is welcome is the recognition that there is a need to set out longer-term plans for the NHS, and the recent calls for the same type of planning timeframes for social care.
CIPFA would go further and call for an overhaul of the current spending review framework to improve both transparency and scrutiny which would underpin a focus on the assessment of outcomes from spending.
CIPFA's recent submission to the Treasury's Budget representation stated that there should be:
Greater encouragement for committees to have broader engagement in the process. This could enable flexibility to incorporate budget scrutiny, including public engagement, into their work prior to the publication of firm and detailed spending proposals.
Appropriate scrutiny should have an emphasis on developing an understanding of the impact of budgetary decisions over a number of years, including budgetary trends. This should support and encourage a focus on more preventative spending interventions rather than short-term reactive allocations.
Scrutiny should also be able to evaluate what budgets have achieved and aim to achieve over the long term, including scrutiny of equalities outcomes and cross sector collaboration. Scrutiny should focus on the interdependence of many areas of policy which budgets are seeking to support.
Within appropriate scrutiny fiscal responsibility should be prioritised. This should go towards addressing fiscal constraints and the impact of increasing demand for public services from both demographic changes and cost pressures.
Cross sector collaboration should also not rule out how we work with the third and private sectors in service delivery.
While there is much criticism of value for money from some existing contracts, this does not necessarily mean that there is not a role for public services delivered by other sectors.
What we need from Budget representations is better transparency of how that spend is delivering outcomes for people, how spending is contributing to improved productivity, and how it is contributing to a sustainable long-term position for overall public finances.
A focus of this year's free to attend CIPFA Central Government Conference on 27 November will be the long-term projections for the health of public finances and whether they are on a sustainable path. The conference will also consider the potential for changes in public service supply chains, how this will happen and what future role the public finance professional will play in the resetting of such arrangements. Bookings can be made here: https://www.cipfa.org/training/c/cipfa-central-government-conference-20181127