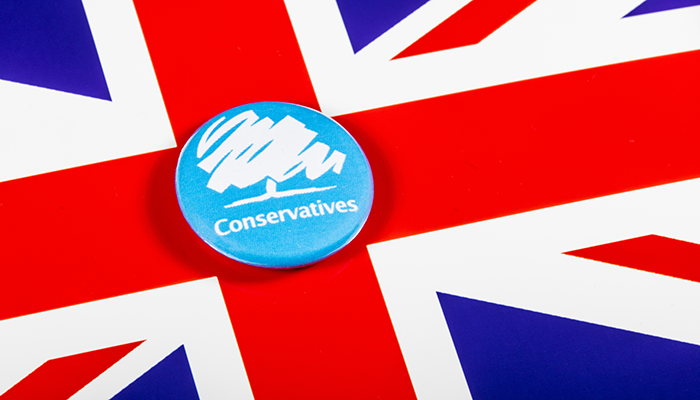 What a difference a day makes. If you had asked me on Tuesday what local government had gained from Conservative Party conference, I would have said that it was pretty slim pickings.
On Monday night we had seen the chief secretary to the Treasury on Newsnight hauled over the coals by Emily Maitlis, who was armed with figures from LGiU's annual finance survey: nine out of ten councils raising charges, two thirds dipping in to their reserves, eight out of ten fearing for their financial sustainability.
"We are not making cuts to local authorities," said Liz Truss, "what we've done is given them more revenue raising power."
I'm not quite sure what the polite word is for the reaction this received in the sector.
Then we had Matt Hancock, secretary of state for health and social care, announcing additional finding for social care.
Great news. How much? £240m. Sounds like a lot. But it isn't; either compared to the £2bn plus spending gap in social care or, indeed to the £20bn birthday present for the NHS the prime minister promised earlier this year.
But then on the final day of the conference Theresa May pulled a rabbit out of the hat: announcing that the government would be scrapping the cap on borrowing against the housing revenue account, thus allowing councils to borrow more against their housing revenue assets to fund new house building.
This is a good idea.
The Local Government Association welcomed it as a "fantastic" move and they're right.
We know from responses to our Local Finance Taskforce consultation that it enjoys almost universal support within the sector.
It has two key attributes as a policy: it gives more fiscal autonomy to local government and, by extension, to local communities and it helps build more houses, a key public policy challenge (and a key political prize).
It's also worth noting that the Treasury have always hated this idea as it adds to net national debt (and therefore the deficit), so it also looks like a display of political strength from Number 10.
We spend a lot of time as a sector complaining, quite justifiably, that government doesn't listen to us.
So it's important not to be churlish on the rare occasions it does.
Of course, there are questions outstanding: when will this come into force? Will there be a catch in the small print? New money has a habit of coming with new responsibilities.
Neither is lifting the borrowing cap a magic bullet: without a greater share of right to buy receipts, councils still face powerful disincentives to build.
And still less is it a solution to the broader crisis in local government funding. On which the government remains in denial (back to Liz Truss again).
Away from the excitement of party conference the other local government story that made the news this week was of a group of families in Surrey challenging the council in court over their special needs funding.
As councils across the country look to save further tens of millions of pounds by cutting back their service provision to a statutory minimum we can expect to see much more of this unless something changes.
Still, we take our victories where we can and scrapping the HRA borrowing cap is a good and important step.
Now let's see if the chancellor can come up with anything else at the end of the month.