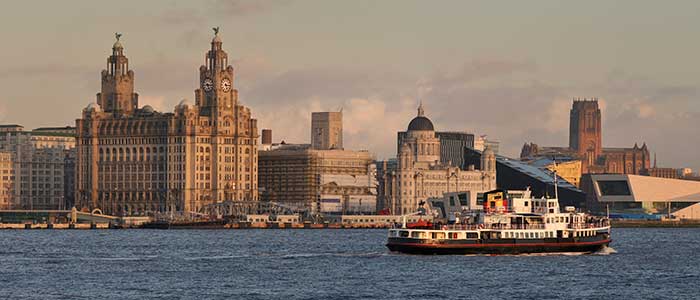 Last December, Centre for Cities brought together the UK's newly elected metro mayors with their counterparts in US cities for a summit on the challenges and opportunities facing urban leaders.
Two broad themes became clear in the course of these discussions.
Firstly, in a time of continued political instability on both sides of the Atlantic, city leaders have an increasingly important role in addressing the big economic and political challenges their places face.
In Britain, for example, national government's bandwidth is likely to be consumed by Brexit for the foreseeable future.
As such, the role of UK city leaders in representing their places and driving growth and prosperity has never been more important.
Secondly, at a time when national politics in the UK and US are increasingly polarised, it is critical that city leaders make the most of their collective political clout and influence to deliver for the people and places they represent.
That means putting aside partisanship to come together to address their common challenges.
In the US, this kind of cooperation among urban leaders has been long-standing, and indeed it's often been said that there are three political parties – Republicans, Democrats and mayors.
This has been supported in recent years by the introduction of the Menino Survey of US mayors, which has helped to publicise the views and concerns of American city leaders since its launch in 2014, and enabled them to make the most of their collective influence.
For example, this the Menino Survey put US city leaders' concerns about addressing housing shortages high on the American news agenda.
---

'In the UK, city leaders of all political stripes are also starting to come together to lobby national government on issues of common concern.'

---
In the UK, city leaders of all political stripes are also starting to come together to lobby national government on issues of common concern.
In the past 15 months, for example, England's city region mayors – both Conservative and Labour – have regularly come together to push the government for more influence and powers within their places.
To support UK mayors and city council leaders in making the most of their collective influence, the think-tank Centre for Cities and design, engineering and consulting firm Arup have this week launched the inaugural UK City Leader Survey.
The survey is open to mayors and council leaders in cities across the UK, and will examine their views, priorities and ambitions on issues such as improving public services, setting funding priorities, and addressing transport and housing issues.
Envisaged as a UK equivalent to the Menino Survey, we hope the UK City Leader Survey will support them in establishing a collective voice on these issues.
Survey responses will also inform the development of policy recommendations aimed at supporting prosperity and economic growth in urban Britain, and highlighting where national policy-making is succeeding or failing across the UK.
As we prepare to leave the EU, cities up and down the country face challenging and uncertain times.
To navigate the economic headwinds in store, it is crucial that city leaders come together to put the concerns and needs of urban Britain high on the national political agenda.