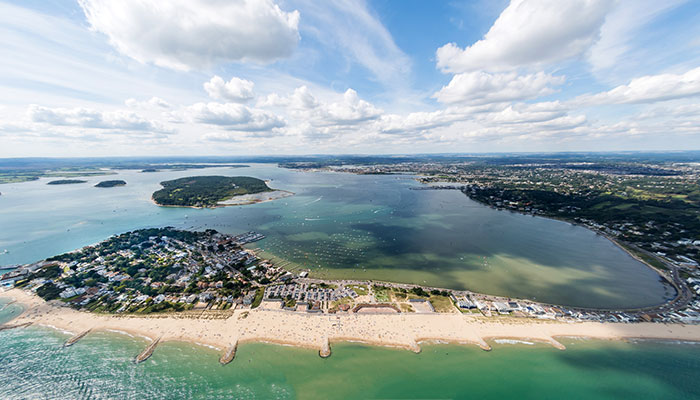 Public Finance's recent article on the south west rightly observes that connectivity is a major impediment to growth across southern England. Dorset is acutely aware of this issue, with poor transport links being cited as the county's biggest barrier to economic growth by delegates at Dorset Local Enterprise Partnership's business conference earlier this year.
Dorset's economy is worth almost £17bn GVA, is home to 52,000 businesses and has a population close to 800,000. It is the UK's 16th largest urban area with stunning countryside and a world-class coastline. While Dorset LEP has secured £234m for growth and regeneration and £254m of leveraged private investment for the area, its productivity lags £2.5bn behind the national average. There is work to be done.
Changes are afoot with Dorset's nine authorities being replaced by two unitary authorities set to bring major efficiencies to the county.
This provides a rare opportunity to rebrand Dorset as a home for ambitious and innovative business. A new city by the sea – Bournemouth, Poole and Christchurch – is being created that is the same size as Bristol. Never has it been more important for Dorset and the whole of southern England to establish more effective routes north to the M4 and M5. The key is for businesses, political leaders and organisations to work collaboratively to achieve a higher level of government funding, improve infrastructure and generate greater opportunities for the region.
This is where the Great South West initiative is playing a critical role. Leaders from organisations across the southwest of England, including Cornwall, Dorset and Heart of the South West local enterprise partnerships, businesses, local authorities and education institutions are testing propositions with government to boost productivity in the region.
The ambition is for a high-profile government initiative similar to the Northern Powerhouse or Midlands Engine. The Great South West was championed by former secretary of state for communities and local government Sajid Javid and is hoping to attract similar support from the new secretary of state James Brokenshire. Work with government has focused on ways to provide solutions to rural productivity challenges, boost trade and investment opportunities and attract greater investment for transport.
Connectivity in the South West is poor and lacks resilience, especially in rail, making it harder to move people, goods and services around efficiently. Road and rail links to the region's airports and ports are not as good as in other parts of the UK.
---
A new city by the sea – Bournemouth, Poole and Christchurch – is being created that is the same size as Bristol
---
The population is ageing more quickly than anywhere else in the UK. Cornwall & IOS, Dorset and Heart of the South West LEPs are three of the top four LEP areas with the highest proportion of non-working age (65+) residents. This has implications for both the economy; fewer people working mean a lower tax take, and increasing costs for the health and social care sector.
Unemployment is not a problem – the South West's employment rate is over 3% above the UK average. However, with part-time working and self-employment well above the UK average, the productivity of South West workers is more than 10% lower than the UK average.
Despite this the Great South West has much to offer.
Our economy is growing more quickly than in the Midlands and the North, despite lack of significant investment in our transport infrastructure; the South West was seventh out of nine regions in terms of government spending per head on transport in 2016-17.
We are home to the single largest infrastructure project in Europe at Hinkley Point, generating £50bn of new business opportunities.
Our pioneering work on rural productivity through the South West Rural Productivity Commission is a national exemplar, acknowledged in the Industrial Strategy, as we seek to achieve a step change in productivity in areas of outstanding potential for the UK economy.
We have important clusters of uniquely significant scale in aerospace, agri-tech, creative & digital, energy, marine, nuclear and tourism. The region is home to the largest aerospace sector in the UK and pioneering automotive, nuclear and marine renewables and microelectronics industries.
Our science and innovation audits found that we have world-leading strengths in advanced engineering and digital innovation, being home to the largest silicon design cluster outside of the US; more climate expertise than any other area worldwide; a powerhouse microelectronics industry; a national exemplar for smart cities.
We also have significant support from important regional stakeholders in both the public and private sectors. Uniquely in terms of development of regional "brands" the Great South West has business at its core. The CBI and Pennon Group have played a vital role in bringing South West businesses together behind the #backthesouthwest campaign.
As one of the largest private sector employers in the South West and a provider of essential water and waste management services, Pennon is a staunch supporter of the campaign for South West growth. Pennon hosted the inaugural South West Growth Summit in 2016 and was a founding partner of the #backthesouthwest initiative with the Western Morning News, LEPs and the CBI. The Cornwall & Isles of Scilly, Dorset and Heart of the South West LEPs have now brought further businesses, education leaders, but also, and crucially, local authority elected leaders to the table.
The coming weeks and months will see a step change in the pace and profile of the Great South West. We hope you will join us in backing our fantastic region.