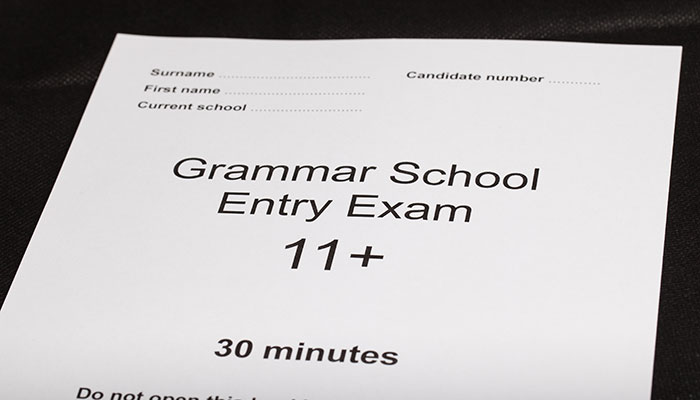 The Conservative party manifesto for the 2017 general election proposed changing the law that prohibits increasing the number of selective grammar schools in England, and allowing the existing 163 grammar schools to expand and open satellites in other areas.
These schools are relatively popular with parents in the few local authorities that retain them.
After the election – in which the Conservative majority was cut - the first aspect was dropped, but in May 2008 the government announced £50m of public funding to help grammars increase places. This money was not new and its allocation long preceded this re-announcement, and even the election.
This funding is not large relative to the education system of England, and will only be available to the 163 existing schools in a tiny minority of local authorities.
If, instead, it were divided equally between all 3,400 secondary schools then each would get £15,000. It is again not much, but would still pay for a year-long intervention to improve the literacy (and so access to the wider curriculum) for all struggling readers when they arrive at secondary school, for example. So, the opportunity costs are considerable.
But what are the benefits of expanding selection in early education, and what are the side effects?
For the existence and growth of grammar schools to make sense, they must be more effective for their pupils than the majority school provision, and their benefits must outweigh any disadvantages for nearby non-selective schools in terms of attainment and social cohesion. New research based on all pupils at school in England confirms that none of these requirements is met.
Grammar schools are no more effective than majority schools, once differences in their intakes are taken into account. Their apparent success is simply due to the fact that their pupils come from more advantaged social backgrounds and already have higher academic attainment at the age of 11.
At age 11 it is possible to predict the GCSE (or equivalent) results at age 16 for all public sector pupils with over 84% accuracy.
The strongest predictors are prior attainment at school, and newly-derived indicators of disadvantage such as how long any pupil has been eligible for free school meals. Adding knowledge of whether each pupil is in a grammar school, or in an area containing grammar schools, or not, makes no difference.
A talented child selected for grammar school at age 11 will generally attain the same examination results at age 16 than one who has attended a comprehensive school.
The process of selecting pupils at a young age also results in school intakes segregated by social, ethnic, economic and other characteristics.
Pupils with a statement of special educational needs (SEN) make up 4% of the school population in England and in areas with grammar schools, but only 0.3% of the pupil intake to grammar schools. Only 2% of the intake to grammar schools is eligible for free school meals (FSM) compared to 15% in the areas surrounding them, and in England as a whole. Not only that, even the few SEN and FSM pupils that do enter grammar schools have been statemented (for SEN) or eligible (for FSM) for only a very short time.
This means all of the other schools near grammar schools will take substantially more than their fair share of the chronically disadvantaged, and these disadvantaged pupils will be in schools shorn of their most able peers.
---

Grammar school intakes are also skewed towards pupils who are older in their year, meaning that summer-born pupils are more clustered in nearby schools.

---
Grammar school intakes are also skewed towards pupils who are older in their year, meaning that summer-born pupils are more clustered in nearby schools.
This segregation of pupils between different types of schools is bad for a whole range of other desirable outcomes for a national education system.
Such segregation by ability, and everything that goes with it, is linked across the world to worsening opportunities for social mobility, how pupils are treated, emotional and behavioural problems, sense of justice, civic knowledge, and subsequent civic engagement.
And all of this damage is occurring for no clear gain. The policy of expansion is a bad one, and the money would be better used elsewhere.