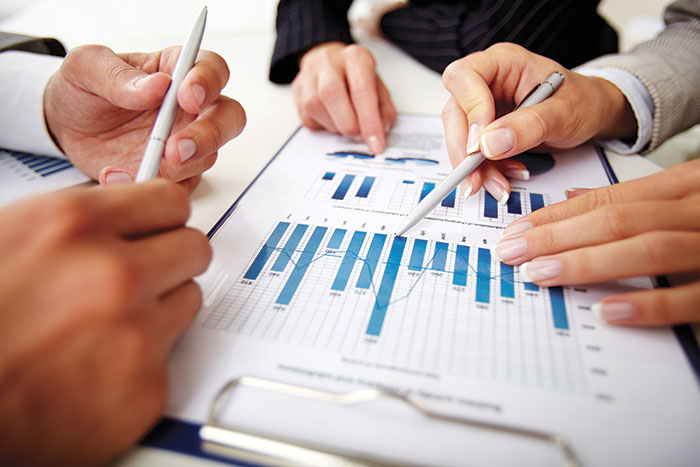 Medium term financial planning has not been particularly well developed in the public sector in the past, primarily due to continuing uncertainties about political, economic and resourcing factors. Yet these factors make the development of a medium term financial strategy (MTFS) more important than ever, especially at a time when financial sustainability is key.
The purpose of a MTFS is to pull together in one place all known factors affecting the financial position and financial sustainability of an organisation over the medium term. The MTFS balances the financial implications of objectives and policies against constraints in resources. It is the vehicle for taking objectives and service plans, balancing these against resource constraints and converting them into budgets to deliver the desired outcomes.
Public service organisations are becoming accustomed to operating in an environment where resources are constrained with potentially infinite demand for services. Resource decisions, therefore, inevitably involve an element of prioritisation and most involve some form of rationing based upon need.
It is easy to specify services in terms of outputs but, in reality, public service organisations are based around outcomes. Investment is not made in new roads merely to increase total road lengths but to ease congestion and promote inward investment. To maximise the public good, the prioritisation and rationing process in the supply of public services must take into account outcomes based upon objectives rather than outputs.
Outcomes can often be overlooked or downplayed in the annual budget process as measurable changes in outcomes happen over a time period that is far greater than a year. The MTFS, however, is able to provide a focus on outcomes to help improve longer term decision making. A by-product is that the MTFS can allow early intervention strategies to come to the fore along with a greater challenge around service delivery.
A focus on outcomes at the start of the planning process can allow questions to be asked and challenges to be made over how those outcomes are best achieved. Stakeholders can also help to spot synergies with other public service providers, while service users can also offer insight into how outcomes can best be achieved. The alignment of services provided by different public service organisations remains a key challenge when dealing with complex demands, and an open and transparent MTFS process is key to its achievement.
CIPFA believes strongly in the importance of the MTFS in the debate on how we achieve improved outcomes for citizens. It provides a focus for longer term financial planning that is not constrained by the need to deliver the detail of the annual budget and provides a sufficient timescale against which to assess the options for service delivery. With increased partnership working and devolution, it will become increasingly important for all public bodies to assess the longer term financial implications of changes in priorities, working models and investment in a transparent and open way. CIPFA is therefore working on updating its guidance in this area and developing additional tools to assist public bodies in this important task.
At its heart, the MTFS allows budget and investment decisions to be made with detailed knowledge of the future financial position and assess the implications for future sustainability, which are critical in today's environment.
The MTFS should be a living document that forms the basis of fiscal strategy for public bodies. In these uncertain times, it needs to be recognised that the process of producing and updating the strategy can be as important as the document itself as it gives a focus to the future implications of policy decisions, priorities and external factors.
Did you enjoy this article?
to receive daily news from Public Finance to your inbox