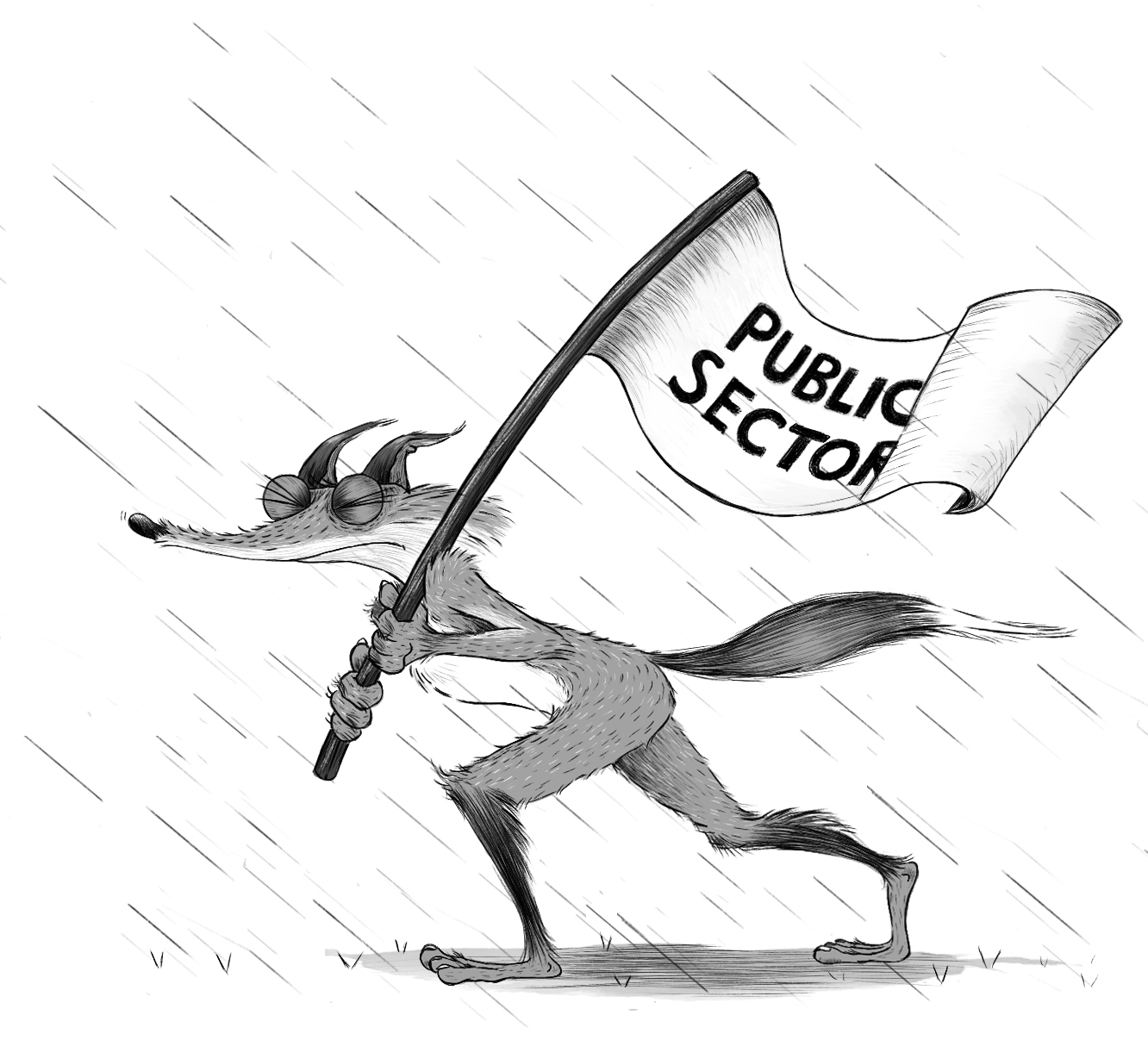 For public sector managers, the twentieth century was the age of the hedgehog. Building the NHS, designing the national curriculum and standardising recruitment to police forces were all single-minded pursuits. And then came the single vision of New Public Management – if you can't measure it, you can't manage it – which brought compulsory competitive tendering, the Audit Commission and Best Value performance indicators into the lives of public sector finance managers.
But now it is the age of the public sector fox. Hard-to-measure outcomes trump outputs. Complex partnerships eat single hierarchies. Relationships sidestep governance. And this is before you consider the additional activities financial managers are expected to get involved with. Commission services from third parties? Yes. Communicate with the public via social media? Increasingly. Do more and more with less and less? All the time!
There are skills that public sector managers can learn to cope with these multiple demands. In our book, The Public Sector Fox, we identify twelve. Among them you will find some of the skills you expect: being strategic; planning well ahead; and using information effectively.
But there are new skills that the modern Public Sector Fox must acquire that are not taught to management trainees. You need commercial skills for example. Not so that you can run a business from your council office; but so that you can manage suppliers effectively and get the best value from them. You need new communication skills too, so that you can draw on the expertise of stakeholders and involve service users, exploiting both traditional and newer communication channels.
And you need some personal skills such as resilience, commitment and judgement. These are attributes that we used to think were intrinsic: you were either born with them or you weren't. We now know that isn't true. You can become more resilient if you know how. And we think that local government managers who are ambitious to see positive change – and who don't want to burn out – should spend time thinking about how they can improve these basic skills. This will not only help them to do their jobs, but help put their jobs into perspective too.
There are too few books about good management in the public sector. Indeed the only management books you will find in bookshops are in the 'business' section. But the public sector is not about business. It's not only different, but also more complex. Most private sector managers focus pretty exclusively on quality and cost. But public sector managers must think about the politics, the media and the law too. And about how to work through disinterested partners you don't control for a demanding client group you haven't chosen.
Stretched public sector managers deserve better guides as they help make their societies healthier, happier, fairer, greener, better educated and more secure. We hope our book goes some way to redress the balance, supporting modern managers to do not one big thing, but many, many things at one – and become a public sector fox.
---
The twelve skills of the public sector fox
The
personal skills
are the personal qualities that you should take with you into every situation you encounter
They are:
1) Commitment - you must have drive, ambition to achieve and belief in what you are doing
2) Experimentation - your curiosity and adaptability must keep you and your work improving
3) Resilience - you must be determined, able to overcome obstacles and bounce back from failure
4) Perspective - when under pressure, you must have the judgment to make the right decisions
The
primary skills
are the building blocks that help you to work out what to do and how to do it
They are:
5) Strategy - you must define what needs to happen in the face of uncertainty
6) Planning - you must turn your strategy into something practical and achievable
7) Information - you must understand and exploit the data and knowledge around you
8) Responsibility - you must take and give responsibility in the right way and at the right time
The
practical skills
will make sure that you achieve what you have set out to do
They are:
9) Finance - you must manage public money effectively, efficiently and credibly
10) Commerce - you must understand how to get the best from your private and voluntary sector partners
11) Communication - you must exploit all the channels available for you to get your messages across
12) People - you must get the most out of every person who works with you