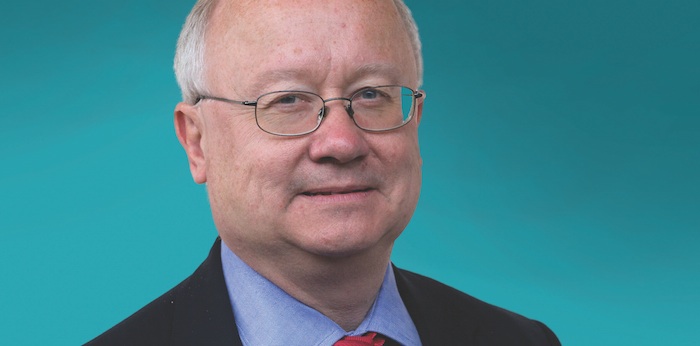 On 24 November, I published a Draft Local Government (Wales) Bill that sets out the Welsh Government's detailed proposals for the reform of local government. It is reform in every sense of the word. This bill is about democratic, constitutional and cultural change in local authorities as much as it is about structural change. Its aim is to ensure our strong traditions of local democracy and activism are sustained and continue to be relevant now and for generations to come. This draft bill builds on and implements the recommendations of the Commission for Public Service Governance and Delivery, which reported in January 2014.
Councils in Wales have fared better than those in England in terms of funding over the past two spending rounds, but the Welsh budget continues to shrink and the latest comprehensive spending review does nothing to provoke optimism. It is not a realistic long-term strategy for councils to continue to cut baseline budgets. We cannot persist on a trajectory that would result in significant service and financial failure. Without fundamental reform of how public services are delivered and organised across Wales, our 22 local authorities will face a very bleak future.
Councils in Wales are experiencing increasing pressure on services, with an older and more deprived population. The 2011 census shows 25% of the population is over 60 compared with 22.3% in England and relative deprivation, with its impact on health and education, is higher. In terms of gross value added, only the North East amongst English regions is poorer than Wales. These twin pressures of age and deprivation place a massive strain on public services.
Given these challenges, many in local government have asked whether this is the right time for reform. My answer is clear. Reform of public services is the only way to tackle these challenges.
Earlier this year the National Assembly for Wales passed the Well-being of Future Generations (Wales) Act. This act sets out a framework of national wellbeing goals. The purpose of all public services in Wales is to work together towards achieving these goals in a sustainable and integrated way. Local government reform contributes to the wider reform agenda by reducing complexity and building the capacity and capability public services need to address the challenges we face.
The economic case is set out in the draft regulatory impact assessment (RIA) we published alongside the draft Bill. The costs and benefits associated with each of the four options were assessed over a 10-year period. As the reform programme includes local authority mergers, it would not be appropriate to consider the costs and benefits over a shorter planning horizon.
We did not attempt to predict or quantify the impact of decisions the councils will need to make in future, for example, in relation to alternative ways of delivering services, realising the benefits of digital technologies or new revenue streams. These decisions will certainly produce significant savings but they are decisions for councils and are not all consequential on the proposed reforms.
In preparing the RIA, we consulted with key stakeholders, technical experts, academics, the Welsh Local Government Association (WLGA) and senior Local Authority officers.
There is widespread consensus that doing nothing is not a viable option. On top of the cuts already made, there is no reason to believe the situation will improve in the medium term. Salami slicing and incremental efficiencies will not achieve that. Doing nothing means services will fail and people will suffer.
The second option considered in the RIA is a national model of shared administrative services. There is simply no need to do some things 22 times.
A report on the costs of administrative services in local government, which we commissioned from KPMG, showed we could achieve £151m savings without affecting front line services.
In the RIA we set out a more ambitious approach, modelled on the NHS Wales Shared Services Partnership. Doing it once, with the benefit of modern digital technologies, could result in net savings over a 10-year period of between £192m and of £550m. This is a significant benefit, which merits consideration, but it fails to address the leadership, complexity and service delivery issues facing local government and the rest of its public service partners in Wales.
We believe our preferred approach is the most sustainable in the long term, merging existing unitary authorities to reduce the overall number from 22 to eight or nine (the eventual number is subject to further consultation). There are costs to merging large organisations, of course, but there are also substantial opportunities and savings.
The savings we quantified primarily relate to the costs of senior management, administration and councillors' remuneration, along with efficiencies in estate management and rationalisation of assets.
Additional benefits are improved financial resilience and treasury management, and reduced complexity. We did not attempt to quantify capital receipts from disposal of assets but the rationalisation of local government's estate is expected to produce significant opportunities. Overall, we estimate the net savings over 10 years would be between £548m and £669m. This is the same order of savings as those estimated by CIPFA in The Transitional Costs, Benefits and Risks of Local Government Reorganisation, published in late 2014.
The wide range of possible savings is due to the assumptions we have made. We believe these are realistic and have aimed to avoid optimism bias.
The reform programme will take a number of years to complete. Early planning by transition committees (after the 2017 local government elections) and shadow authorities (in 2019/20) is essential to helping councils minimise the costs and maximise the benefits. The period between now and 1 April 2020, when the new councils come into existence, can also be used to ensure convergence of pay scales in merging authorities and to narrow variations in council tax so that the challenge of harmonisation is significantly reduced.
Structural change presents many challenges but is not an end in itself. New local authorities that are simply bigger versions of the existing ones will not meet the needs of Welsh people. Whilst the social, political and technological changes since 1996 mean the economic case for structural change is now overwhelming, the real challenges are those of leadership and transformation – to build local authorities with a clear role in the future governance of a Wales with a new devolution settlement and a place right at the heart of their communities.