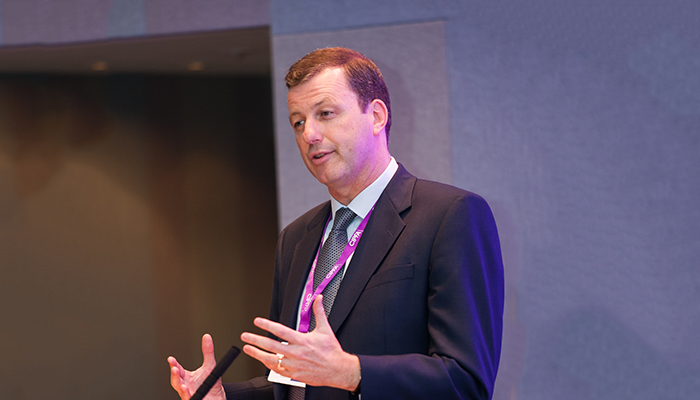 Speaking at CIPFA's annual conference, Public Finance Live 2019, the newly appointed chair of the National Audit Office said councils had shown extraordinary creativity in raising additional finances and funding their obligations.
"Between 2010-11 and 2016-17, we have seen a more than 10% increase in the number of children being looked after; a 14.3% increase in the population in need aged 65 and over; and a 33.9% increase in households accepted as unintentionally homeless and in priority need," he said. "Those statistics are set against a backdrop of substantial real-terms funding reductions in local government since 2010-11 of 49.1% by 2017-18 and 56.3% by 2019-20. With that in mind, the creativity we have seen in managing the need to deliver services has been striking."
Davies said a noteable shift in approach had been around the area of commercialisation. He said NAO statistics showed that commercial investments in the acquisition of land and existing buildings had increased nearly four-fold between 2010-11 and 2017-18, to more that £3.5bn.
"Some local authorities have made investments in commercial property in order to generate a revenue return and there has been a significant increase in the acquisition of land and existing buildings," he said. "Clearly that is a major strategy for some, although it's also worth noting that around 80% of the activity has come from 20% of local authorities."
Davies also used his address to call on CIPFA members to play an active role in shaping the Code of Audit Practice going forward. The current code is currently being reviewed following its initial five-year life span and, while the first part of the consultation has closed, he said CIPFA members have the perfect skills and outlook to contribute to the consultation of the draft code later this year.
"The changing nature of financial risk in the balance sheets of local authorities has created systematic challenges to the viability of councils and their finances," Davies said. "The audit regime itself has changed a great deal. The introduction of the Code of Practice brought with it new practices, including around the appointment of auditors. But this is a really good time to review it. We welcome the review and hope that you as CIPFA members will play an integral role in helping us shape audit going forward."
Having been in post as chair of the NAO for just over a month, Davies said the biggest surprise so far had been the "broader and deeper" levels of engagement between the NAO and parliament.
"The level of engagement goes way beyond the formal committee hearings and the publication of reports and that is critical to ensuring that the theory of parliament holding the executive to account happens in practice."
Picture credit: Rafael Bastos