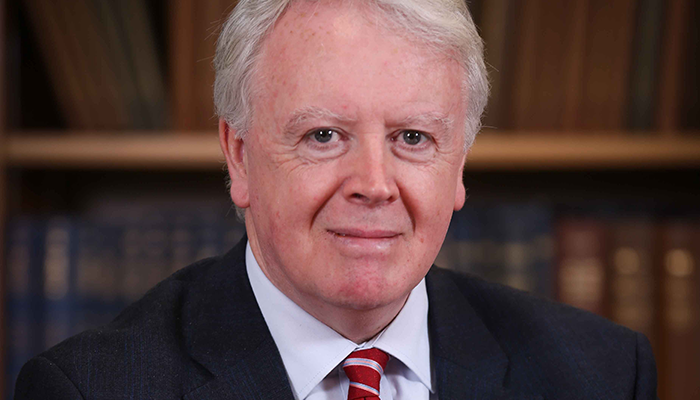 Donnelly [picture right] was named in the Queen's Birthday Honours list on Friday last week along with a number of other public sector figures.
He said he was "delighted and very proud" to receive the award, adding it was an endorsement of the work done by the whole of the Northern Ireland Audit Office.
"I regard this award as recognition for all the fine colleagues I have had the privilege to work with over many years. It's been an honour to lead a team of dedicated professionals who share my passion for promoting high standards of public administration in Northern Ireland," he added.
Sandra Dinneen, chief executive of South Norfolk Council, was given an OBE for services to local government as was David Parr, chief executive of Halton Borough Council.
Former leader of Bath and North East Somerset council Tim Warren was also awarded with a CBE for services to local government and the community.
Jean Butterfield, a councillor from Harrogate Town Council, was handed an MBE as was Colin Magill for services to local government and the community in County Down.
Elsewhere in the public sector, Stephen Eames was awarded with a CBE for his services to the NHS. He is currently chief executive of Cumbria Partnership NHS Foundation Trust.
It is a great privilege to have this honour bestowed upon me. My passion and drive since joining the NHS 47 years ago has always been to ensure that we are doing the right thing for our patients and that is still what drives and motivates me today," he said.
A range of civil servants were also named in the list, including HM Treasury director, Susan Catchpole (CBE) and deputy director Katherine Fisher (OBE).
Stuart Griffiths, deputy director of the Department for Work and Pensions was awarded an OBE for public service.
Permanent secretary at the Ministry of Defence Stephen Lovegrove was knighted and Sarah Healey incoming permanent secretary at Department of Culture, Media and Sport was made Companion of the Order of Bath.