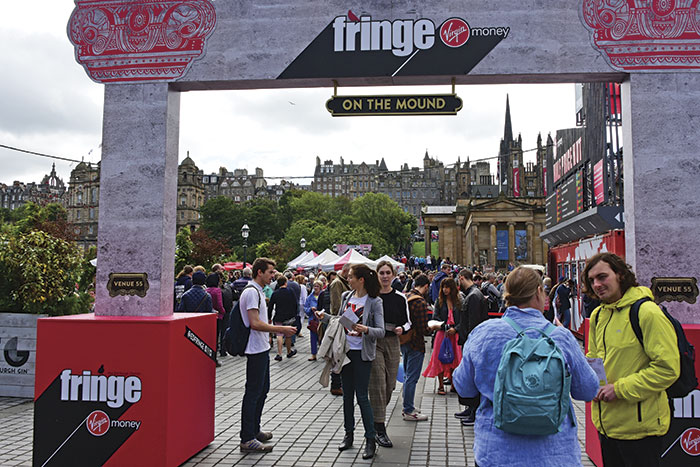 Local authorities have been patiently building the case for a discretionary tourist tax, which they would have the power to levy on visitors to alleviate the pressure placed by tourism on the environment and local services.
The UK is one of only nine countries in the European Union that does not currently charge an occupancy tax on visitors. However, a number of authorities are actively pushing for the right to levy a tourist tax, with City of Edinburgh Council consulting on a year-round charge that would be set at either £2 or 2% a night on all types of accommodation in the capital. The tax would raise £11m a year to be spent on growing tourism and managing its impact, the council said.
The introduction of such a tax would require primary legislation, but to date the Scottish Government has opposed such a move, fearing a dampening effect on visitor numbers and a backlash from the powerful tourism sector.
However, ministers have now pledged to hold a series of round tables in the run-up to publication of the Scottish draft budget to assess the pros and cons of a transient visitor levy.
Addressing the annual conference of the Convention of Scottish Local Authorities last month, first minister Nicola Sturgeon said both sides of the argument needed to be heard.
"We recognise the strong views of COSLA and others that local authorities should have the powers to introduce one where circumstances support that, but we also recognise the opposing views of the tourism industry. So, we've committed to hold a national discussion on the issue," she said.
But beneath the data on visitor numbers and potential tax yield lies a fundamental question about the devolutionary zeal of the SNP government. Asked at the same event about his instincts on fiscal devolution, finance secretary Derek Mackay – also a former council leader – said he had no fear of local empowerment.
"I just think that if we're legislating for it, we should know… the consequences of our decision," he said. "In principle, I don't fear local empowerment and I don't fear more fiscal autonomy for local government at all. I actually think it has great potential."
COSLA president Alison Evison used her speech to make a strong argument for flexibility over local taxation as well as longer-term funding deals.
"We need a more sophisticated debate about sustainable funding for local government, and that must include local government having the right financial levers to respond to communities," she said. "Issues of taxation have to be looked at, not avoided."
The parliamentary arithmetic at Holyrood has made this an unarguable reality. The Scottish Greens, who, with six MSPs, have had a key role in passing the minority SNP government's budget for the past two years, have said they would not even enter budget negotiations without meaningful progress on local fiscal reform, including a shift in the balance of funding towards local authorities.
"The ability of local government to levy a straightforward range of taxes is a no-brainer," Scottish Green MSP Andy Wightman told COSLA delegates.
"A transient visitor levy, or tourist tax, is the minimum next step. Without commitments to that, I can't see how we would ever agree a budget."
If ministers decide to give the scheme the green light, campaigners will push for legislation to follow on from the wide-ranging local governance review, launched last year by COSLA and the Scottish Government to strengthen local decision-making.