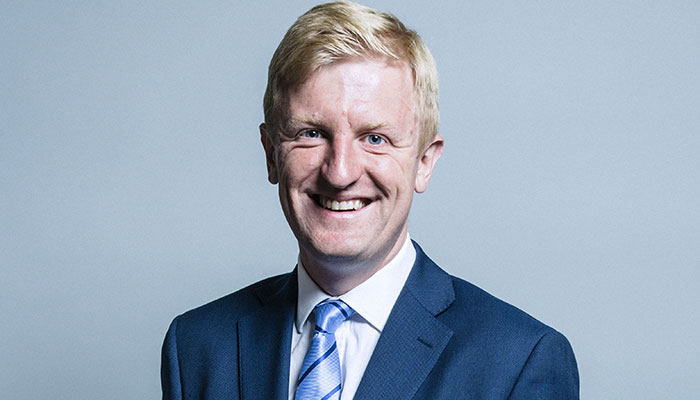 Departments continued to ask the private sector to carry out services in the same way but at a reduced cost, Oliver Dowden [pictured right], the minister for implementation, told an Institute for Government think-tank and Mastercard fringe session on Tuesday.
"Too often with procurement, historically, we have said this is a contract we have let a couple of times, let's do what we were doing before but ask the private sector to do it for 10% less," he told the event on how digital technology can transform services in government.
Government needed a "more dynamic procurement process", he said, and "think about the thing we are trying to get and try to innovate".
Just last month the watchdog the Independent Commission for Aid Impact concluded there were "significant weaknesses" in the Department for International Development's contract management with commercial suppliers.
The Ministry of Defence has also been lambasted in the past for its inefficiency in procurement, as reported on by PF.
Daniel Korski, former deputy head of policy at No 10, co-founder and chief executive of the company Public – which links start-ups with public services – pointed out to the conference that there had be a "real collapse in costs" to build IT systems.
"Ten years ago, if you wanted to build a big system, you needed to bring in very large contractors and spend hundreds of millions of pounds – it was very hard for government.
"But we have seen a real collapse of costs". He said it was much "easier and cheaper" for government to build IT systems now.
Although, Korski noted, the public sector was still being slow to take up technological advancements. People were "still carrying around paper from court room to court room".
An IfG and CIPFA fringe later on the same day also heard that the public sector was lagging in its adoption of IT – with the NHS and law courts cited as examples.
Korski acknowledged that Westminster was ahead of other governments around the world in implementing technology but added "we need to drive through deeper change".
He also said this change should not be controlled centrally. "The change we need to see in public services is not going to be owned by the Cabinet Office. Not owned by central government."
He also said the government needed to work on ensuring there was public trust in IT and suggested it created a "popular digital identity".