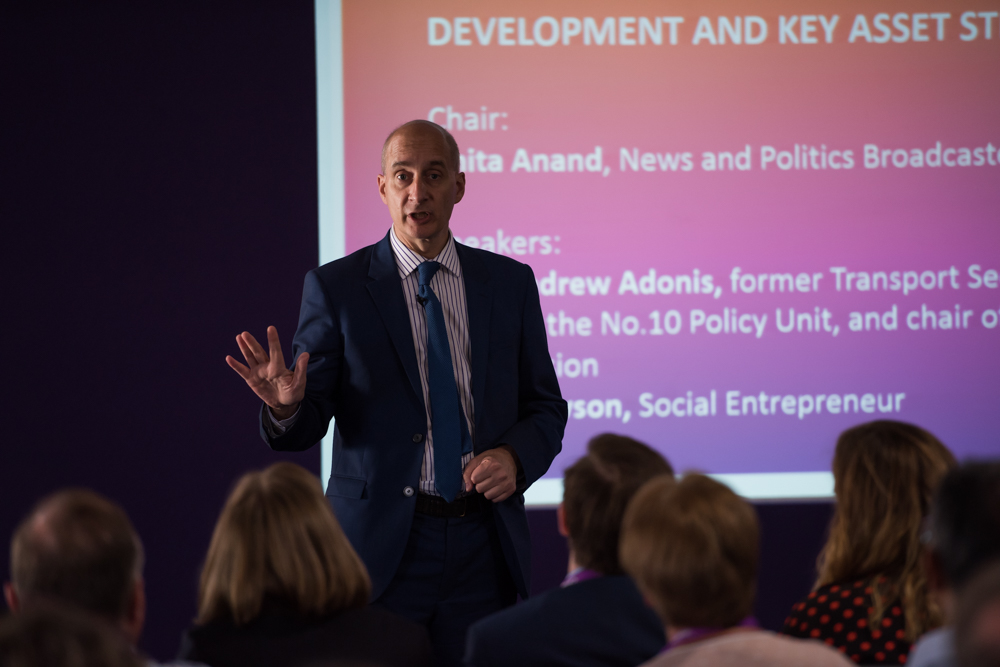 Adonis, a Labour peer who resigned as chair of the National Infrastructure Commission last year in order to fight Brexit, said there was a need to think in a long-term and joined-up way about infrastructures needs.
Local democracy helped facilitate this and he paid tribute to the records of both Boris Johnson and Ken Livingstone as mayor of London.
He called Livingstone "one of the most enlightened local authority leaders in the history of this country" and said he was a "brilliant" infrastructure planner.
"He always had a medium term plan in his mind. It's very telling that the part of the country with the best and most effective and highest grade regional governance structures is also the only one that has serious medium-term infrastructure plans in place," Adonis told delegates.
"It's no accident that about half of the public infrastructure investment in the country is within the M25. It's not just because it's the richest part of the country, it's also crucially because it's the only part… that got its act together in terms of having proper implementable infrastructure plans."
In the southern part of England infrastructure plans should focus on housing, especially the creation of more social housing, Adonis said.
However, in some northern areas, there was a surplus of housing and the focus should be on reducing quantity but improving quality and social mix.
Adonis also praised the legacy of former Conservative prime minister Harold Macmillan, who despite being "as patrician as they come", built the motorway system and oversaw a massive housebuilding programme.
"People who make change happen in this country are those who are both the most supreme Tories but with a social conscience and some imagination," he said.
"We need somebody like that running the country at the moment."