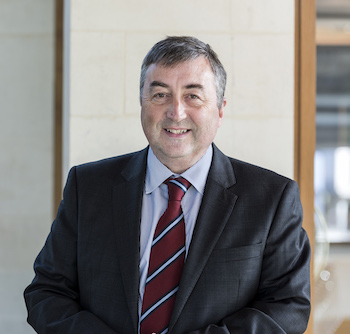 Dalton will join the watchdog on 4 December from Imperial College Healthcare NHS Trust, where he is chief executive.
He has an extensive track record in NHS management having served as chief operating officer and deputy chief executive at NHS England and CEO of NHS North of England, the North East Strategic Health Authority and two acute trusts.
He also has some private sector experience, having worked at BT for more than three years.
Announcing Dalton's appointment, Dido Harding, chair of NHS Improvement, said: "Ian brings with him considerable experience at provider, regional and national levels in the NHS.
"His focus will be to develop NHS Improvement further so we can continue to improve how we support NHS providers and local systems to deliver the best possible care for patients."
Dalton said: "The NHS is one of the best healthcare systems in the world and delivers excellent outcomes for millions of patients.
"However these are challenging times for the NHS and I want to play a full role in helping providers across the country respond effectively for the benefit of patients and local communities."
Harding also thanked Mackey for his "enormous and invaluable" contribution. Mackey will be returning to Northumbria Healthcare from where he joined NHS Improvement on secondment.
Commenting on Dalton's appointment, Chris Hopson, chief executive of NHS Providers, said: "Ian has a good understanding of the pressures and challenges trusts face and what support they will need to succeed in a difficult strategic context where demand is growing rapidly, finances are heavily constrained and there are widespread workforce shortages.
"Ian takes over from Jim Mackey who has shown commitment, judgement and skill in setting up NHS Improvement and ensuring the provider sector has recovered and stabilised provider finances.
"We wish him well as he returns to Northumbria Healthcare and thank him for the huge contribution he's made over the last two years."