Interest rates rose to 0.5% up from 0.25%, the first increase in the rate since November 2007.
The move reverses the cut in August of last year ,which was made after the Brexit vote.
Mark Carney, governor of the Bank of England, and six other members of the Monetary Policy Committee voted for the hike, but two members voted against it.
The rise was widely expected after concerns about rising inflation, which has hit 3%, above the bank's 2% target, as well as "limited" slack – a measure of unused resources – in the economy.
Neil Sellstrom, treasury management and pensions advisor at CIPFA, told Public Finance: "It will mean a slight increase in borrowing costs but given we have been at historically low levels we are still talking about very cheap debt for those that might need it."
Paul Dossett, head of local government, Grant Thornton UK, told PF the rise presented both a challenge and an opportunity for councils.
"The rise could potentially produce greater yields from some of the new types of investment, which is vital to help support General Fund balances," he said.
"But it also poses a risk and raises questions around future borrowing rates as many councils will need to borrow in order to help boost housing supply in their areas. The extremely high levels of personal debt in many communities also means that future rises may push some families over a financial cliff edge, with local councils having to pick up the pieces."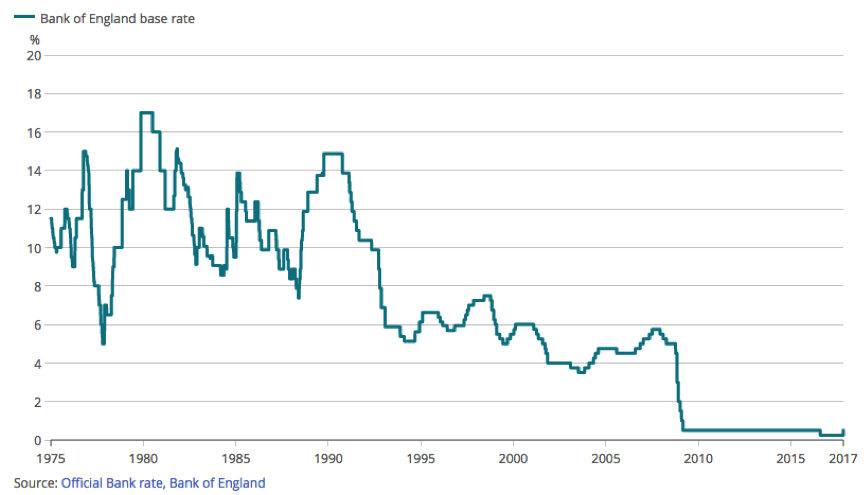 The TUC said the hike was bad news for low-income households and that the Bank of England had made the "wrong call".
General secretary Frances O'Grady said: "Today's hike is a hammer blow for those in problem debt, whose repayments will now rise.
"Working people are paying the price for ministers' failure to get wages rising. And for their failure to invest in jobs and services when interest rates were so low."
However the free market Centre for Policy Studies think-tank welcomed what it described as a "small step" to normalising the UK's monetary policy.
Head of economic research Daniel Mahoney said: ""Years of ultra-loose monetary policy have held back UK productivity by encouraging a misallocation of resources, sustaining zombie firms and helping inflate house prices beyond the reach of first-time buyers."