The Office For National Statistics today published last month's inflation stats, which showed the Consumer Prices Index remained unchanged from September.
Inflation has been rising in recent months, with the last increase taking place in September when it rose 0.1% from the 2.9% figure in August.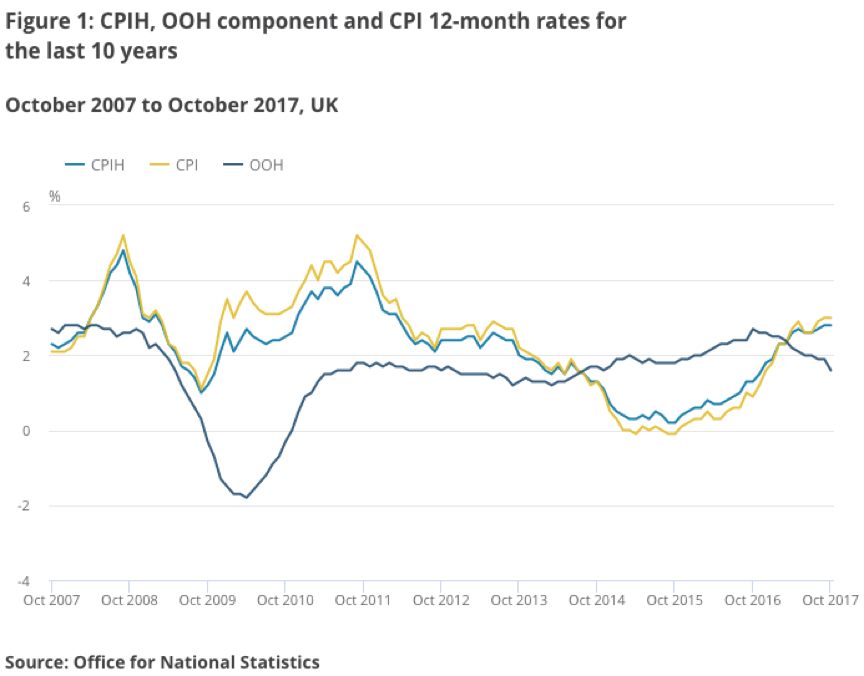 Earlier this month the Bank of England doubled interest rates from 0.25% to 0.5%, the first increase in a decade, amid concerns about rising inflation.
The Resolution Foundation urged the chancellor to bare the "double whammy" of squeezed pay packets, which have risen below inflation, and frozen benefits when he announces his Budget next week.
Peter Dowd, Labour's chief secretary to the Treasury, said the rate of inflation was "deeply worrying" as wages continue to lag behind prices.
A spokesperson for the Treasury said: "We understand that people are concerned about increases in everyday costs.
"That's why we have cut taxes and introduced the National Living Wage, which has lifted the wages of the lowest paid by over 6% above inflation."