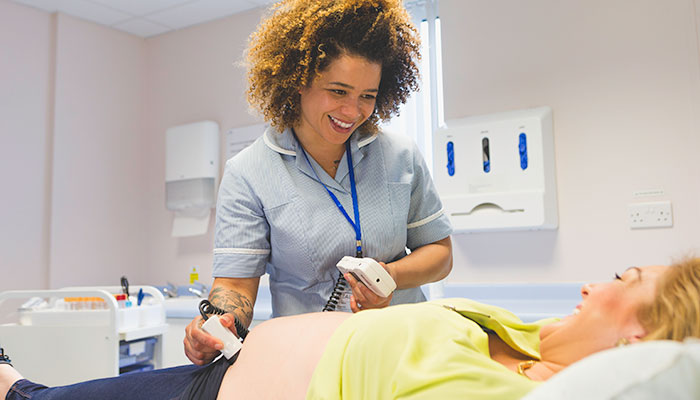 The union for public sector staff called the figures "scandalous" saying they show around 1.8 million public service workers regularly worked beyond their contracted hours for no extra pay.
The study, which is based on Office for National Statistics data, found that almost a quarter of public sector staff routinely work an average of eight hours unpaid hours a week.
Figures were taken from the ONS's Annual Survey of Hours and Earnings (Great Britain and Northern Ireland editions) 2016 and the quarterly ONS Labour Force Survey (January to March 2017) data.
If public sector workers were paid for these hours, they would be owed an extra £6,000 on average – equivalent to a 24% pay rise– GMB said.
According to the union, public sector workers are almost twice as likely to work unpaid overtime than their private sector counterparts.
Rehana Azam, GMB national secretary for public services, said: "[Chancellor] Philip Hammond says that public sector workers are 'overpaid' but these shocking new figures show just how out of touch he is.
"Public sector workers are the backbone of our society – working above and beyond their contracted hours because they are committed to jobs they love."
Today's study follows a review by the TUC, which found that austerity policies, including the government's ongoing commitment to cap public sector earnings to a yearly 1% increase, had left public employees thousands of pounds worse off since 2010.
Azam warned that the government was rewarding their dedication with "crippling real-terms pay cuts" and "unmanageable workloads and stress", which were pushing workers to their limits.
She added: "Enough is enough - it's time to tackle ever rising workloads and give our public sector workers the real pay rises they desperately need and deserve."
Midwives and social workers were two of the hardest hit public sector occupations, with almost four in ten typically putting in unpaid hours, according to GMB figures.
A quarter of people in school support staff roles, such as teaching assistants and school secretaries, also regularly worked unpaid.