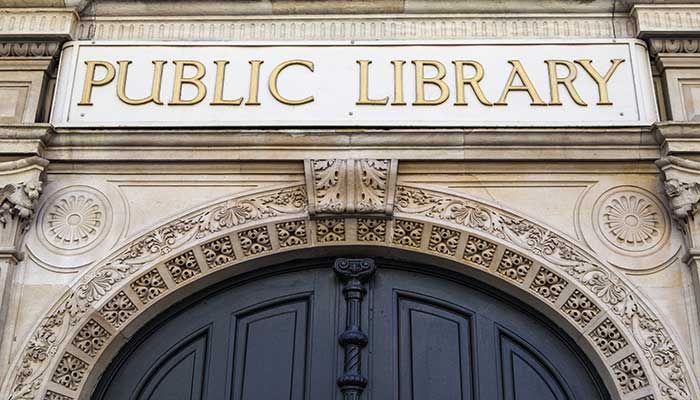 Figures from the latest survey, published today, revealed that total expenditure for library services fell by from £944m in 2014-15 to £919m in 2015-16.
Services have also experienced a decline in visitors, with 15 million fewer visits in 2015-16 compared with the previous year.
The number of libraries also fell slightly from 3,917 in 2014-15 to 3,850 in 2015-16, representing a drop of 67 or 1.7% year on year. The number of visits to libraries fell 5.5% from 265 million last year to 250 million this year.
This year's findings conform to a five-year trend of decline. Libraries across England, Scotland and Wales have seen a 14% reduction in total net expenditure, from £979m in 2011-12 to £842m in 2015-16 in the previous half-decade.
Meanwhile, 16.2% fewer people have visited libraries in the past five years, down from 299 million in 2011-12 to 250 million in 2015-16.
Rob Whiteman, CIPFA chief executive, said: "This fall in funding comes at a time of unprecedented budgetary pressures for local councils. In this climate really tough decisions are having to be made about all sorts of services and libraries are just one of the services bearing the brunt.
"But despite the grim outlook, libraries are continuing to transform and innovate, adapting to changing visitor habits and providing a raft of new services and offerings."
Last week, the government's Libraries Taskforce pledged a £4m innovation fund to support disadvantaged communities through libraries. It also urged councils to consider libraries when delivering other public services, such as health.
The survey revealed that Birmingham library was the most visited library in Great Britain last year, followed by Central Library in Manchester and Wembley library in Brent, London.
In terms of books or other loans, the top libraries over the last year were Norfolk & Norwich Millennium library, the Hive Worcester, Worcestershire, and the Llanelli library, Carmarthenshire.
Responding to the report, Ian Stephens, chair of the Local Government Association's culture, tourism and sport board, said: "There is a fantastic amount of creativity and ambition among library staff, councils and their communities to make the very best of resources.
"Libraries are playing an increasingly important role as community hubs, empowering local people to use a wide variety of services ranging from homework clubs to public health and business advice. They are also helping our residents and businesses to boost their digital skills and get online, with all the extra economic and social benefits which these bring, and providing free Wi-Fi."
However, Stephens highlighted that councils have experienced a 40% reduction in central government funding over the last Parliament, with funding pressures likely to continue over the next few years.
"This means library services must continue to adapt and change in line with the resources available, and the changing expectations of their communities," he concluded.