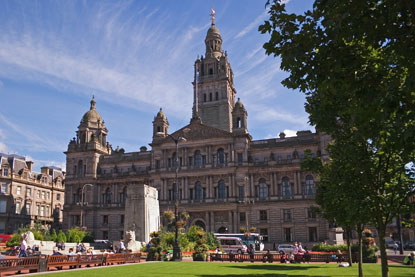 Acting together as the Scottish Local Government Partnership, Glasgow, Aberdeen, Renfrewshire and South Lanarkshire say they have been advised that they have grounds for a judicial review in the Court of Session – Scotland's top civil court – over ministers' refusal to grant equal negotiating status with Cosla.
The Scottish Government acknowledges that it has a statutory duty, which it will observe, to consult all Scottish councils over what promises to be an exceptionally tough budget settlement for 2017/18. But in a statement it insisted: "We will only negotiate on the final settlement with COSLA, the representative body for Scotland's local authorities."
In a letter to First Minister Nicola Sturgeon on behalf of the SLGP, Aberdeen council leader Jenny Laing said that, while legal action would be "unseemly", it would be "seriously considered" unless the group received a satisfactory response within 14 days over negotiating rights.
Though only four – all Labour-led – councils out of 32 have split from COSLA, they are among the more powerful authorities in Scotland, claiming to represent a quarter of the population and close to half the country's economic output.
The backdrop to the row is a financial settlement that has been greeted with equal dismay across Scottish local government. COSLA has claimed that it amounts to a real-terms cut in municipal budgets of £350m, or 3.5%, and feelings have been further inflamed by ministerial plans to fund schools directly in order to deliver the Scottish government's education commitments.